Ex Foo Fighters Drummer Accuses Frontman Dave Grohl Of Being A 'Schoolyard Bully' And Not Giving Full Credit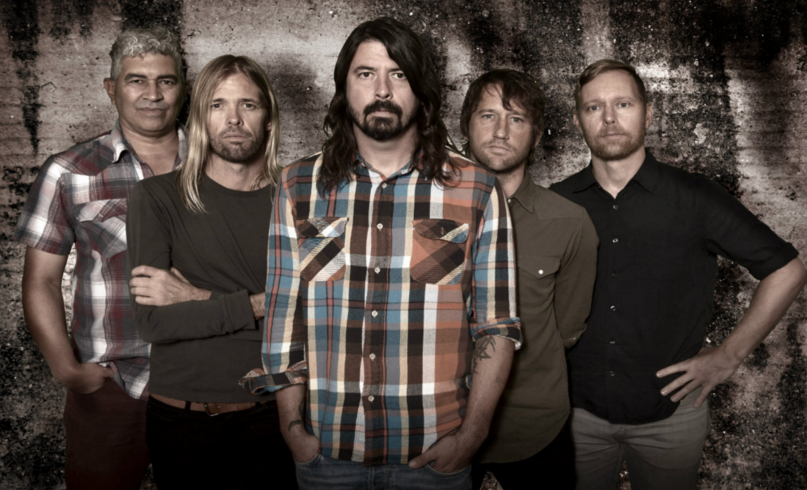 In a recent interview with
DailyMail.com
, William Goldsmith, current member of Sunny Day Real Estate and ex-drummer of the Foo Fighters has spoken about his time in the band, particularly about working with Foo Fighters frontman Dave Grohl.
According to Goldsmith, ever since he'd joined the band back in 1994, he was put under an immense lot of pressure working with the band (mainly due to Grohl's controlling nature), so much so that it pushed him towards substance abuse as a coping mechanism:
"The way things were handled and what was done to me, I do think that staying in that band would have made me feel like my soul was destroyed and I would have likely ended up dead."
About the start of his time with the Foo Fighters, he explains:
"When we went into it initially, he [Grohl] said it was to have fun and no crazy pressure. [...] But that is not how it worked out. I did first off say, 'No, I don't think I am the right guy for the job.' But he came back and said that was why he wanted me to do it. [...] I worked for 13 hours a day for three weeks. I gave everything I could. I couldn't believe at the end of it everything was done and I had got through it. But I just knew something wasn't right."
Goldsmith then found out that all the tracks on "The Colour And The Shape" (1997) he had been working on had been re-recorded without his knowledge, leaving him featured only on the tracks "Doll", "Up In Arms" (with part of the credits) and the verses of "My Poor Brain" (with no credits at all).
Goldsmith also appears on two tracks of the album's 10-year-anniversary edition, once again without credits.
After the incident, he proceeds to compare Grohl and his behaviour to the one of a schoolyard bully who is "popular, but is mean and everyone likes them" and even goes as far as to say he wishes he'd never met Grohl.
He states:
"That feeling might change if we actually sat down and talked. But that hasn't happened yet."
Finally about the current situation, Goldsmith adds:
"I have been given the impression he feels bad about the way things went. If he feels bad about how things went then why hasn't he tried to get a hold of me? All he would have to do is sit down and talk it out with me."
For a whole lot of more details on the situation and its history, you can check out the full-length interview
here
.
Glenn van den Bosch
10-07-2017 3 mins read
Related Musicians & singers
Paige Bower

I am at college

US$ 0,07 pm

Natalie Ramos

Music-based Writer

US$ 0,08 pm

Asya Kardzhaliyska

trainee optical consultant

US$ 0,06 pm

Núria Pedrós Peró

Writer

US$ 0,10 pm

Catalina Soboredo

Future economist.

US$ 0,08 pm
Show all