Exclusive Video Premiere: Every Other Year - "Don't Get Too Comfortable"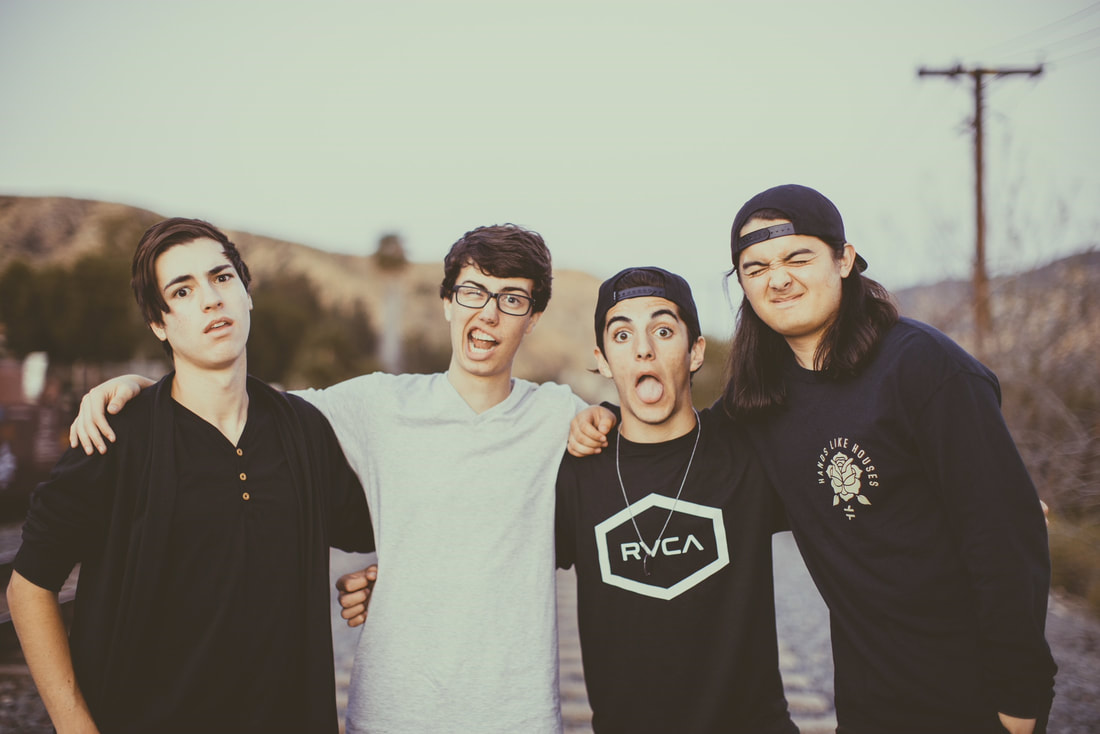 Every Other Year isn't your average teenage alternative punk band from Orange County, California. Matt Arsenault, Dylan Nakayama, Jordan Alexander, and Michael Stites formed their band in the Summer of 2014, and since then, the message they wanted to share with the world has always been clear. HOPE.

The band is centered around the ideal of providing hope by projecting light through the darkness to comfort anyone struggling with things that people need to talk more about. Those things are depression, hopelessness, anxiety, self-harm, heartbreak, and suicidal thoughts. And that's exactly what their debut EP, First Light, does. It portrays all of those struggles followed by positivity, because nobody should be or feel alone.
Their newest single off of their album, "Don't Get Too Comfortable", was actually the first song the band ever wrote. "It'll always hold a special place in our hearts," says Matt Arsenault.

According to Matt, "The song is about how deceptive relationships can be. How both parties seem like they're in it for the long run, but down the line, someone gets betrayed just as they're settling down and getting comfortable. This song is about being on the receiving end of that knife to the back."

With lyrics like, "Did this mean anything to you / 'Cause it sure as hell meant a lot to me / Or are you like this with everyone / All of this was way too easy," and "I have all these memories / Kept of you and me / Right where they belong," this band is telling their fans that it's normal to have emotions, but you SHOULD NOT let anyone hurt you to the point where you don't feel good enough anymore. So yeah, heartbreak hurts at first. But memories are where that person should stay. They clearly weren't good enough for you anyway.

Every Other Year has already performed alongside bands such as Get Scared, Thousand Below, and Seaway. So we can't wait to see where these go next!

Check out the video for "Don't Get Too Comfortable" below:

Glenn van den Bosch
06-06-2018 4 mins read
Related Musicians & singers
Rosa Todd

Student

US$ 0,07 pm

Amy Stevens

Student

US$ 0,11 pm

Natalie Ramos

Music-based Writer

US$ 0,08 pm

Melanie Gomez

Music Journalist /

US$ 0,33 pm

Gael A

School

US$ 0,08 pm
Show all