Fall Out Boy Announce Massive Vinyl Box Set Including All Studio Album Releases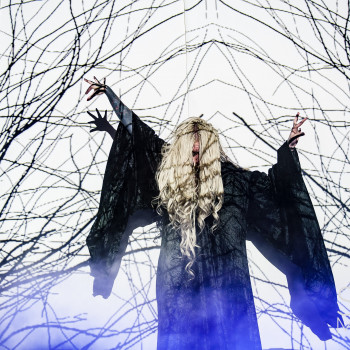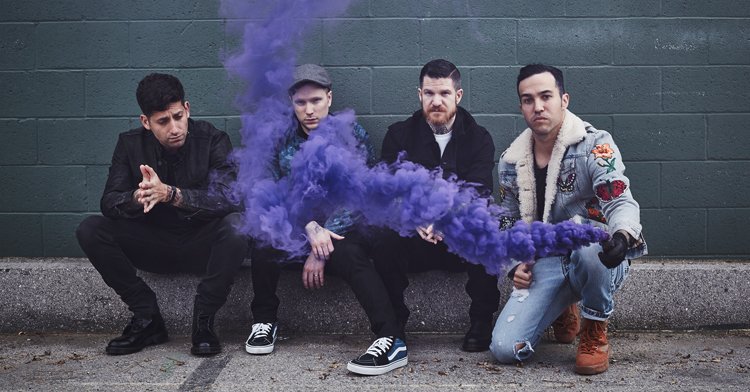 Fall Out Boy are releasing a career-spanning vinyl box set and when we say massive, we mean massive. The vinyl box will feature a vinyl of every release, starting with "Take This To Your Grave" all the way up to the latest release "M AN I A". The massive vinyl box set will be released on the 28th of August via Island/DCD2/UMe.
The box set will release on black and clear vinyl.
Below you'll find the massive setlist for the entire box and below that you can check out the unboxing video of the set box!


FALL OUT BOY – THE COMPLETE STUDIO ALBUMS
[11LP 180-gram vinyl box set]
TAKE THIS TO YOUR GRAVE (1LP, 2003)
SIDE A
1. "Tell That Mick He Just Made My List Of Things To Do Today"
2. Dead On Arrival
3. Grand Theft Autumn/Where Is Your Boy
4. Saturday
5. Homesick At Space Camp
6. Sending Postcards From A Plane Crash (Wish You Were Here)
SIDE B
7. Chicago Is So Two Years Go
8. The Pros And Cons Of Breathing
9. Grenade Jumper
10. Calm Before The Storm
11. Reinventing The Wheel To Run Myself Over
12. The Patron Saint Of Liars And Fakes
FROM UNDER THE CORK TREE (BLACK CLOUDS AND UNDERDOGS EDITION) (2LP, 2005)
LP1
SIDE A
1. Our Lawyer Made Us Change The Name Of This Song So We Wouldn't Get Sued
2. Of All The Gin Joints In All The World
3. Dance, Dance
4. Sugar, We're Goin Down
SIDE B
5. Nobody Puts Baby In The Corner
6. I've Got A Dark Alley And A Bad Idea That Says You Should Shut Your Mouth (Summer Song)
7. 7 Minutes In Heaven (Atavan Halen)
8. Sophomore Slump Or Comeback Of The Year
LP2
SIDE C
9. Champagne For My Real Friends, Real Pain For My Sham Friends
10. I Slept With Someone In Fall Out Boy And All I Got Was This Stupid Song Written About Me
11. A Little Less Sixteen Candles, A Little More "Touch Me"
12. Get Busy Living Or Get Busy Dying (Do Your Part To Save The Scene And Stop Going To Shows)
13. XO
SIDE D
14. Snitches And Talkers Get Stitches And Walkers
15. The Music Or The Misery
16. My Heart Is The Worst Kind Of Weapon (Demo)
17. Sugar, We're Goin Down (Patrick Stump Remix)
18. Dance, Dance (The Lindbergh Palace Remix)
INFINITY ON HIGH (2LP, 2007)
LP1
SIDE A
1. Thriller
2. "The Take Over, The Breaks Over"
3. This Ain't A Scene, It's An Arms Race
4. I'm Like A Lawyer With The Way I'm Always Trying To Get You Off (Me & You)
SIDE B
5. Hum Hallelujah
6. Golden
7. Thnks fr th Mmrs
8. Don't You Know Who I Think I Am?
LP2
SIDE C
9. The (After) Life Of The Party
10. The Carpal Tunnel Of Love
11. Bang The Doldrums
12. Fame < Infamy
SIDE D
13. You're Crashing, But You're No Wave
14. I've Got All This Ringing In My Ears And None On My Fingers
15. G.I.N.A.S.F.S.
16. It's Hard To Say "I Do," When I Don't
FOLIE À DEUX (2LP, 2008)
LP1
SIDE A
1. Disloyal Order Of Water Buffaloes
2. I Don't Care
3. She's My Winona
SIDE B
4. America's Suitehearts
5. Headfirst Slide Into Cooperstown On A Bad Bet
6. The (Shipped) Gold Standard
LP2
SIDE C
7. (Coffee's For Closers)
8. What A Catch, Donnie
9. 27
SIDE D
10. Tiffany Blews
11. w.a.m.s.
12. 20 Dollar Nose Bleed
13. West Coast Smoker
SAVE ROCK AND ROLL (PAX•AM EDITION) (2LP, 2013)
LP1
SIDE A
1. The Phoenix
2. My Songs Know What You Did In The Dark (Light Em Up)
3. Alone Together
4. Where Did The Party Go
SIDE B
5. Just One Yesterday (ft. Foxes)
6. The Mighty Fall (ft. Big Sean)
7. Miss Missing You
8. Death Valley
LP2
SIDE C
9. Young Volcanoes
10. Rat A Tat (ft. Courtney Love)
11. Save Rock And Roll (ft. Elton John)
SIDE D
12. We Were Doomed From The Start (The King Is Dead)
13. Art Of Keeping Up Disappearances
14. Hot To The Touch, Cold On The Inside
15. Love, Sex, Death
16. Eternal Summer
17. Demigods
18. American Made
19. Caffeine Cold
AMERICAN BEAUTY/AMERICAN PSYCHO (1LP, 2015)
SIDE A
1. Irresistible
2. American Beauty/American Psycho
3. Centuries
4. The Kids Aren't Alright
5. Uma Thurman
SIDE B
6. Jet Pack Blues
7. Novocaine
8. Fourth Of July
9. Favorite Record
10. Immortals
11. Twin Skeleton's (Hotel In NYC)
MANIA (1LP, 2018)
SIDE A
1. Stay Frosty Royal Milk Tea
2. The Last Of The Real Ones
3. Hold Me Tight Or Don't
4. Wilson (Expensive Mistakes)
5. Church
SIDE B
6. Heaven's Gate
7. Champion
8. Sunshine Riptide
9. Young And Menace
10. Bishops Knife Trick
Latest Articles
Show more
Instant contact with Musicians & singers
Music
I'm the ONE
who loves music!
Retail
I'm the ONE
who goes to every concert I can.
Writer, Music Lover
I'm the ONE
who loves My Chemical Romance, fiction, grammar, and being a friend.
Student
I'm the ONE
you can find crying at a gig
Student
I'm the ONE
who loves to chat about music!