Fall Out Boy, Mike Shinoda & Motionless In White Release New Music Video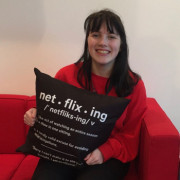 Eva van den Bosch
04-12-2019 1 min read
In case you missed it, Fall Out Boy, Mike Shinoda and Motionless In White have all released a new music video yesterday and today.
Fall Out Boy have released a music video for 'Bob Dylan', which is featured on the band's second greatest hits album 'Believers Never Die (Volume Two)', which came out on the 15th of November.
Mike Shinoda's music video is for his latest track 'fine', which came out in the beginning of November.
Motionless In White have released their music video for 'Another Life', which is featured on the band's latest record 'Disguise'. That record was released earlier this year, in the summer.
You can check out all the music videos below and let us know what you think of them!