Fall Out Boy's Patrick Stump & Pete Wentz To Go On 'The Price Is Right'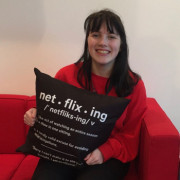 Eva van den Bosch
27-11-2019 1 min read
According to Billboard, Fall Out Boy's Patrick Stump and Pete Wentz are going to appear on an episode of 'The Price Is Right'.
The show revolves around contestants trying to guess the prices of fancy prizes, to take them home.
The duo will be guests as part of a special music week and the episode will be filmed on the 9th of December and then aired somewhere in January.
You can apply for tickets to attend the episode here.