"Fantastic Beasts" Yet To Confirm Johnny Depp For Third Movie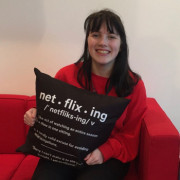 The third installment of "Fantastic Beasts" has recently gotten a release date, which is unfortunately a little bit further in the future than we hoped, due to it needing more time for the pre-production.
Since Johnny Depp was in the previous movies, playing Gellert Grindelwald, it seemed pretty straight forward for him to be in the next one as well, but his role has yet to be confirmed for the third movie.
Read more: "Avengers: Endgame" Gets Post-Credits Scene
According to The Blast, the studio has not yet approached Depp to confirm his part.
However, he does have a contact through the five-film franchise, but since each movie is handled as a separate entity through Warner Bros, nothing is sure yet.
Would you like to see him back? Let us know on social media or by rating this article below!