FEATURE: A Summary Of The Grammy Process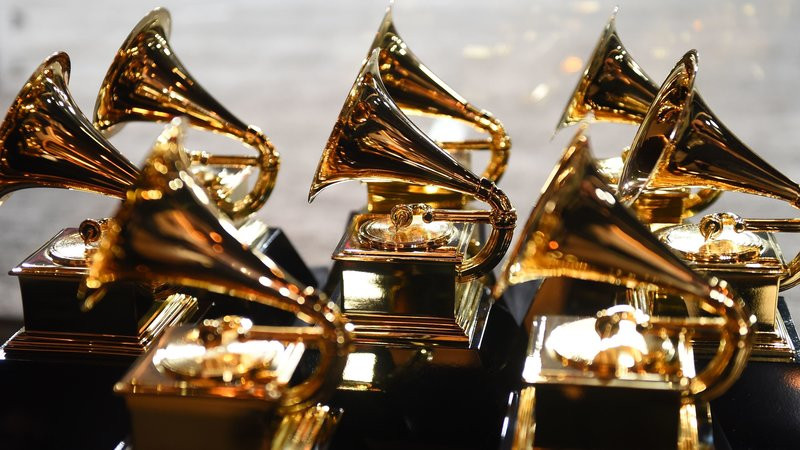 It is Grammy season. A paramount award ceremony that eternally classifies an artist as "Grammy Award Winner" or even "Nominee." Unlike the Billboard Awards that focuses on their chart data, the Grammys requires more work from the artists themselves. It's largely built upon marketing and promotions.
Those eligible for a Grammy campaign hard during the voting period. It's similar to a political game where everyone wants to be as favorable to voters as possible. To even be considered, you can't be shy. Because being in the public eye is important for Grammy consideration. Voters need to see your achievements, awards, and what you do in music. But overall, What makes you stand out. Fans may notice peak activity from singers and bands during this time. There are several ways to campaign but all is done strategically leading up to the ceremony.
Campaigns create visibility and showcase artists. It starts conversations around the artists and boosts their popularity. Hopefully music sales as well. Appearing at Grammy, charity, or industry gigs, and other public events are extremely important. Resulting in more press releases keeping the artist fresh in the minds of audiences and voters. However, not everything is done in public and many will email voting members notifying them about their Grammy consideration.
Some promotions are subtle while other artists choose more obvious methods to get closer to a Grammy. For indie artists, they usually must promote themselves more than mainstream pop singers. After all, receiving attention is a big part of earning votes to even be a nominee. The Grammys receive thousands of submissions for music categories and nobody wants to get buried under all those entries. So artists try to stand out or even communicate with voters at social events. The Grammy Academy explains, "Members of The Recording Academy can also connect with other music professionals at events hosted by their Chapters. Chapter offices are located in many of the country's legendary music centers and are governed by some of the most experienced and respected names in music today. Chapter offices are deeply connected with their local music and recording communities, providing professional development, networking opportunities and special events for members."
Music is also advertised in magazines and giant billboards tagged with the line "...for your Grammy consideration." The elevated publicity will hopefully gain the attention needed to be recognized by the voting members. It could potentially earn them a nomination or win. In the oversaturated, media stimulated market, winning a Grammy earns the artist prestige and anticipation for their next releases.
The voting members belong to the Recording Academy including performers, songwriters, producers, engineers, and music professionals. The Grammys explains the Academy "honors music's history while investing in its future through the GRAMMY Museum, advocates on behalf of music creators, supports music people in times of need through MusiCares, and celebrates artistic excellence through the GRAMMY Awards — music's only peer-recognized accolade and highest achievement." The Recording Academy members and record companies will submit eligible songs, albums, and music videos to be voted on and possibly nominated.
This year's voting dates:
• September 25th - October 10th 2019: first voting round.
• November 20th 2019: nominees will be announced.
• December 9th 2019 - January 3rd 2020: final voting round.
• The Grammys will be broadcasted January 26th 2020.
The voting process itself has multiple steps before the final vote which chooses the winner that's announced during the ceremony:
• Screening: over 350 music experts review Grammy submissions. This ensures the entries meet the qualifications so they can be placed in their music categories such as Rock, Rap, Pop and so on.
• Nominating: voting ballots are sent to voting members. The members can vote in 15 categories plus Record of the year, Song of the year, Album of the year, and Best new artist.
• Special Nominating Committees: the National Nomination Review Committee (voters from all Academy chapters) will conclude final nominations for special music fields.
• Final Voting: the final period of voting follows the same process as the first voting round as the final ballot is sent to voters. Once again, the members vote in categories of their expertise along with the main four categories (album, record, song of the year and best new artist).
If you're interested in learning more about the process, visit the Grammys webpage here.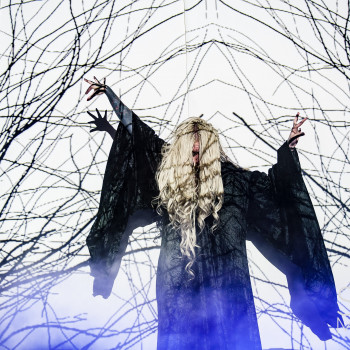 Glenn van den Bosch
18-10-2019 4 mins read
Related Musicians & singers
Natalie Ramos

Music-based Writer

€ 0,05 pm

Asya Kardzhaliyska

trainee optical consultant

€ 0,05 pm

Rosa Todd

Student

€ 0,05 pm

Amy Stevens

Student

€ 0,09 pm

Melanie Gomez

Music Journalist /

€ 0,30 pm
Show all