Find Out What Made Zac Farro Decide To Return To Paramore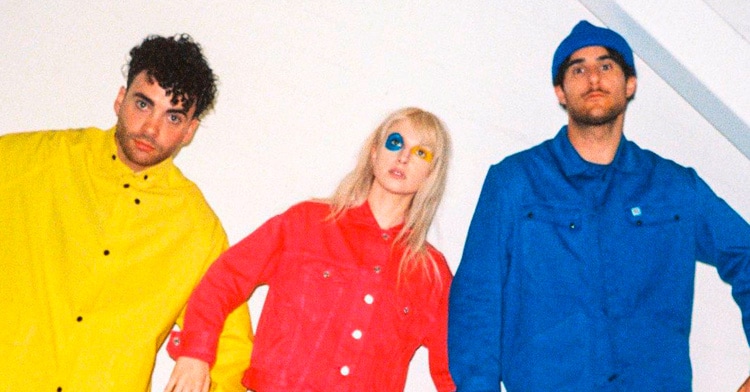 Paramore have revealed the plans for their upcoming record 'After Laughter' and are now on their press cycle to promote the upcoming release, aswell as explain the reasoning behind the album. Of course this is the first album since forever that Zac Farro is back in Paramore for. This is also a very hot topic at the moment.

In an interview with Zane Lowe, Paramore drummer Zac Farro shared the reasoning behind his return to the band. Here's what he he had to say:

"I had this moment, after leaving the band, walking to my mailbox, and I had no identity anymore. I was just a person. It was kind of a freeing thing—the thing that I thought I wanted. But it was this really uncomfortable feeling. Not that I care about fame or being in a cool band. I've never cared about that in my whole life. But it was something we did. This is our occupation. We live and breathe music, and I was like, 'I don't have that anymore.' When he [Taylor] asked that [to join the band again], I was taken back because I was so thankful and didn't expect that. It was also, on the flipside of that, it was a really heavy decision, in the first place, that I left. It was even just a rad thing that we were hanging out, and I was being able to play on the record, so I wanted to make a really smart and adult decision about it. I took a week. I already knew that I wanted to do it. I knew it then when we talked to you [Lowe] on the couch, I knew it when we first started, I know it now, I've obviously missed the six years I was out of it, but I've seen a lot of this—there was only one record that I didn't play on and that was self-titled—I saw a lot of it, and the thing that drew me back the most, and the most immediate yes, was getting to spend time with Hayley and Taylor everyday."
​
Zac Farro quit the band at the same time as his brother Josh Farro, while only Zac Farro returned to the band. Zane Lowe also asked how that was like and here is what he responded:
​"It's definitely an interesting situation because we both started playing together, and then we left together, and now I'm the only brother back, so, obviously, it's another thing we're just used to, we haven't had the opportunity to keep some things mysterious. He's an awesome brother, he's been so encouraging to me. I sat him down, we had lunch, and [said], 'So you know I've playing on the record, and they asked me to be back in the band.' And he was like, 'Oh, I thought they already did.' He figured that would happen. He was like, 'I'm stoked for you man. You're my favorite drummer, and you need to be playing. It was a really encouraging thing. It's not back to normal. He's not on the band. And it's not how it all used to be."

In addition, frontwoman Hayley Williams also shared that it's because of Taylor York that the band is still a thing. York gave her strength to start writing again.
"I wish I could take credit through fighting things bravely, but I was kind of flatlined. If it weren't for Taylor, the band would be over.
It's wonderful to see how open Paramore are about the turbulent times they've had, mostly because they don't have to open up about anything.

The entire first part of the interview can be found below!
Glenn van den Bosch
21-04-2017 4 mins read
Related Musicians & singers
Catalina Soboredo

Future economist.

US$ 0,08 pm

Paige Bower

I am at college

US$ 0,07 pm

Natalie Ramos

Music-based Writer

US$ 0,08 pm

Asya Kardzhaliyska

trainee optical consultant

US$ 0,06 pm

Núria Pedrós Peró

Writer

US$ 0,10 pm
Show all