Finding Inspiration, Emotions In Music, The Most Special Tour And More With Braden Barrie (SayWeCanFly)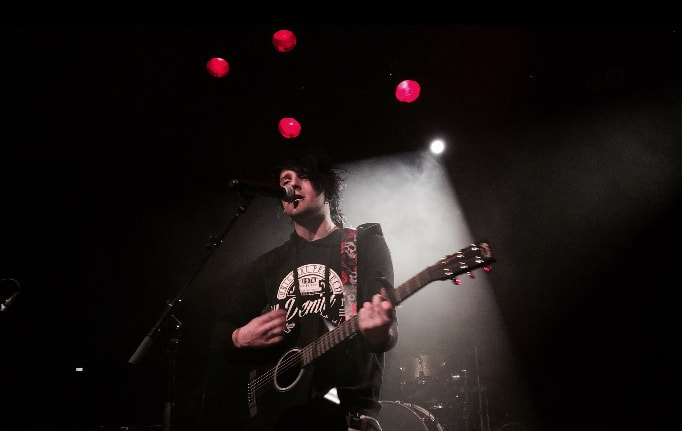 Take one unique voice, one passion and drive to pursue music, some lovely and mostly acoustic tunes and a bunch of honest heartfelt lyrics and you'll get Braden Barrie aka SayWeCanFly.

The Canadian singer/songwriter has been up to quite a lot lately, including his special Storyteller Unplugged Tour earlier this year, which we were lucky enough to attend. At the moment he is back on the road supporting no other than Bry on his tour through mainland Europe and we figured, all of the above is reason enough for you to maybe want to get to know the guy a little bit.

What makes his shows so special? How does he find inspiration for his songs? What do his music and the energy and emotion he puts into it mean to him? Luckily, Braden was kind enough to have a little sit-down with us on his last tour and give us the answer to all of those questions and a lot more, so feel free to check out our conversation with him below!
How's the tour going so far?
It's really cool to be back overseas. It's always different playing here than it is in Canada or the States. Funny story, I think it was in Scotland, they had a bouncy castle in the venue, so that was kind of neat. But it's really nice, I was at home for six months and this is my first time in a long time touring without the full band and stuff, so it's nice to kind of get back to where I want to be and have another chance.
Is it very different having just a small number of people with you instead of the band and everyone else?
Yeah, definitely. I mean that's kind of how I started out, with just myself and then a couple other people. The band is cool, but it's just not what I want to do and it's just so chill this time, it's awesome.
Despite the break recently, you've been touring a lot over the past few years. Are there any cities or countries you haven't played yet and would like to in the future?
Definitely Australia, for sure, and New Zealand. But I mean there's a lot of places in Europe as well, like I want to go to Poland, Italy and stuff like that. I'd love to see those places.
The Storyteller Tour is a very special kind of tour with the concept of giving everyone a gift with their ticket, a pizza party as a VIP perk, taking song requests and making the night an open conversation instead of a one-sided performance. (Read our review of that tour here.) How did you come up with and prepare for all that?
I think I thought it would be a little harder than it was. The main thing was, because I said I would take song requests I had to learn a bunch of my old songs again and songs I haven't played in a long time, so that was the hardest part. But I think after a year of kind of things being weird and being with the band and feeling disconnected, I just wanted to kind of bring it back, do a tour that was completely unplugged and just hang out with everyone. The reason why I wanted to do that is because I played a show in my hometown like five months ago and the sound system wasn't working. I ended up doing the show unplugged and I thought man, this is really special. So I decided to just do it.
Speaking of older songs, you released a "revived" version of "Scars" last year. What made you choose that particular song?
I was honestly just messing around, like I just built my studio and I was trying some stuff out. Also I just kind of wanted to do it again where I'm at now in life and in music, because I listened to the old one and thought it could have been so much better. I just kind of wanted to do a different take on it because it seems like a really popular song as well. So I thought it would be interesting to rerelease and because I had all this footage from Warped Tour I didn't have a use for so I wanted to make a video for it as well.
Going back to your latest music, you have released a heartbreaking music video for "I Didn't Know", which was dedicated to the victims of the nightclub shooting in Orlando. How did you come up with the concept for that?
I think I just wanted to do something that showed my support for that community. I wanted to do a video where it wasn't about two people being gay, it doesn't matter. I just wanted to share a story that happened to be with two females and then I kind of wanted people to forget about that and just be there with them. At the end the reason it's so sad is because it reminds people that no matter who you are, you still feel that pain of losing somebody the same way, because sometimes people forget that. I think from now on I'm going to start releasing some happier stuff though, like that was kind of the end of that chapter, but it was just something I needed to do.
When it comes to writing new music, are you more likely to find ideas and inspiration on the road or in the comfort of your own home?
I think it's a little harder to write at home because I'm just in the same spot doing the same thing, but when I'm on the road, like when I'm moving and doing new stuff, it's a lot easier because I am meeting new people and having new experiences, so it's a little easier. I mean just being on the road this time around, in a week and a half I've already written like three songs, so it's a lot easier I think.
A lot of your lyrics are very heartfelt and personal, almost like a journal. Do you ever get afraid of oversharing or feel like you're making yourself too vulnerable when it comes to sharing your songs?
Actually, no. I really love being open and honest with my music. The only thing lately is that I'm feeling very happy and content with life and at these shows I'm playing a lot of slower songs because I haven't released any new stuff yet. So sometimes I'm like I don't want to play all these sad songs, because it just conflicts with how I feel right now. But no, I think being vulnerable in music is what people want, that's why people listen to it. I mean, the only times I've had that is when I write songs about my parents or something and they hear it, because it's like obviously they're going to know it's about them. But overall, I don't mind sharing things with people.
When writing those sad personal songs, some people do so right out of the situation they're in, while others find it easier to write them in hindsight as a way of dealing with things. Do you have a preferred way of writing?
It depends a lot of the time. Like, when I'm in a situation and I write a song, I don't really know what it meant until I'm past the situation, like when I listen back to it I'll be like oh, that's what I was feeling. I think for me it's a lot easier to write when I'm in the situation though.
You inspire a lot of people, so much so that some fans have gotten tattoos of your lyrics. If you had to get one of your own lyrics tattooed, which one would it be and why?
That would probably just be "Stay Cozy" because I say it all the time. (Laughs.) It kind of sums up my life too.
Do you have any favorite bands or artists that you would personally recommend right now?
My favorite band of all time is a band called Underoath, they're like a heavier band. But I also listen to a lot of Ed Sheeran and Lights is a great Canadian artist. I don't listen to a lot of music, it's weird. Like if I know I'm going to write an album I listen to it, but I don't really listen to a lot of new bands all the time because I feel like what I listen to really affects how I write. But lately I've listened to a lot of The Chainsmokers, The Weeknd, Justin Bieber and stuff, just like more upbeat stuff. That's kind of like where I've been at.
Can you tell us anything about the future of SayWeCanFly?
Yeah, actually on the way here I wrote a two-year-plan of all the stuff that I want to do. I haven't done that ever since I released "Between The Roses", which was like my most successful release. Back then I had a plan for like the whole year and I hadn't been able to do that in a long time, just because it wasn't there and I just wrote it today. The plan is to begin working on my next record in July and then I want to shoot some more videos, do a bunch of touring… It's definitely going to be some more upbeat stuff though. I mean I'm always going to write it on acoustic and there's always going to be acoustic stuff in there but I just want to try something new.
Lastly, is there anything left you want to say to our readers?
Thank you! Thanks for reading and listening. You're awesome.
​
Interview by Theresa Theuerkauf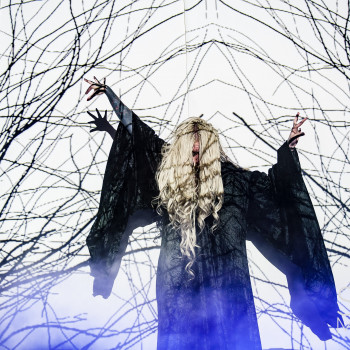 Glenn van den Bosch
16-11-2017 10 mins read
Related Musicians & singers
Asya Kardzhaliyska

trainee optical consultant

US$ 0,06 pm

Rosa Todd

Student

US$ 0,07 pm

Amy Stevens

Student

US$ 0,11 pm

Natalie Ramos

Music-based Writer

US$ 0,08 pm

Glenn van den Bosch

Photographer writer

US$ 0,30 pm
Show all