Get A First Look At 'You' Season 2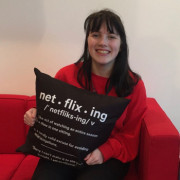 The second season of 'You' is almost coming on Netflix, on the 26th of December, this year (Merry Christmas).
Therefore, the streaming service is giving us a first look of the second season with this new teaser photo they posted on their social media.
We can see Joe sitting across from his (ex-)girlfriend Candace. What does this mean?!
Check out the first glimpse below and let us know if you are excited by rating the article or by commenting on our social media!
Hey bunnies. Here is your first look at YOU S2. pic.twitter.com/yPHxFrYxb4

— YOU (@YouNetflix) November 21, 2019