Get To Know: VOID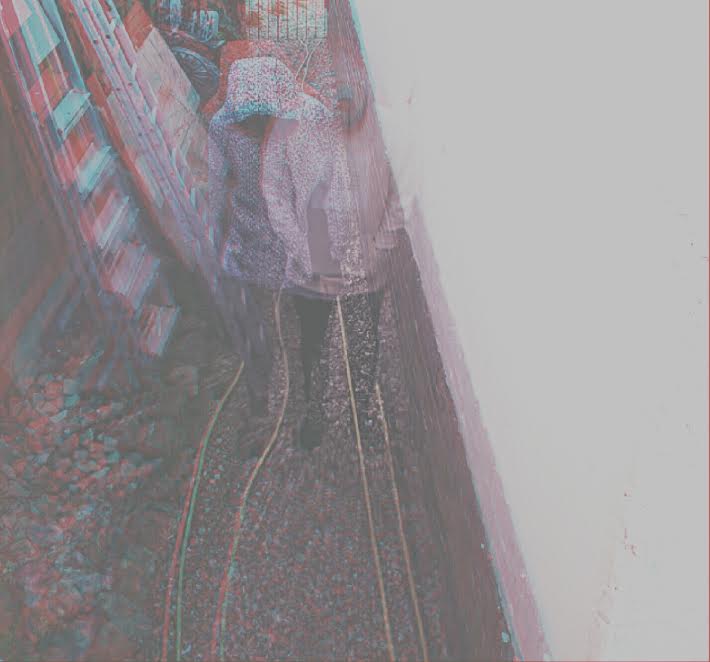 As you're aware of by now, we're always on the look-out for bands who are just starting out with a lot of potential.
A while back, we came across a very excentric duo, who make music without showing the faces behind the music.
Most of their material consists of covers as of now, but as shrouded in mystery as they are, they've already won over a fair share of fans on social media.
We couldn't help but to be very intruiged by the duo known as VOID and decided to have a little chat with them, to familiarize you with the talented duo. With the questions below, we hope to give you a better idea of who VOID are, what their plans are what and why they're keeping their identities a secret.
In 2016, it's difficult to come up with a new concept as a band, as at this point almost everything has been done before. VOID thinks outside of the box in a major way and for us, that's one of the most admirable things to do.
Educate yourself with the guys from VOID with the questions listed below & end up listening to both their cover of Twenty One Pilots' 'Goner' aswell as a track of their very own titled 'Ache'.
​Who are you guys?
What's up, we're VOID and we are a two-piece band from the UK. Through our music and our message, we plan to help raise awareness and eradiate the negative stigmas that are attached to Mental Health Issues such as Depression and Anxiety. We also hope to help sufferers realize its ok not to be ok. We are a message lead , Fashion lead , Visual Lead band. We want to steal music from the eyes and give it back to the ears and the soul. Some Robin Hood style S***
How would you describe your music in five words?
Medicinal Music. Chilled. Vibey and average.
That last one was a joke....
Which artists have you taken inspiration form?
To be honest we've taken more inspiration from our life experiences and dealing with our own mental health issues then from other artists. But we have a few artists who have influenced us. TØP, The 1975 and Frank Ocean to name a few.
What has been your biggest challenge?
​
The faceless thing is a big issue. A lot of musical success now a days is down to your face. Your looks are important and often determine your popularity until a certain point. A lot of music is substanceless.. about money. Cars.... sex. Drugs. Now we arent showing our faces and we are singing and writing about feelings not everyone acknowledges or understands or dont nessecerarly want to speak openly about. We need to try and overcome shallow music and to try and help people openly express their feelings as it really does help.
What's been your biggest accomplishment so far?
We think the fact people are liking our music and message is our biggest accomplishment. It doesnt matter whether we have 10 people who like us or 500 people who like us. As long as we help those ten people. Thats 10 people we could of potentially saved. A lot of people in the world feel pain but they just struggle to talk to people about it. We are a message away for anyone that needs to unload or wants some advice. We're surviving and have survived. Now we are here to help those who need help surviving.
What's the best piece of advice that you've been given?
Stay true to your sound. Your message and your style and the right type of people will gravitate towards you.
So far. It has. We couldnt ask for a nicer bunch of people who dig our music, theyre amazing to talk too and its our journey which includes them.
Three artists to be compared to?
Cliche and boring answer but no one. obviously im sure other people could draw comparison as again now a days no one can be their own band with their own style ;)
At this point we realise the best piece of advice someone gave us is that sarcasm never reads well in interviews..
What's the next step?
So the next step we are looking to release next year is some sort of concept EP. We already have some amazing ideas. We'd love to tour next year supporting an established band. Busking. Our own shows. Regardless we just want to reach as many people as possible in as many ways as possible. We want to continue to help people and to release covers which speak to us internally.
Stay on the lookout for these newcomers and check out 'Goner' originally by Twenty One Pilots & their own track 'Ache' below.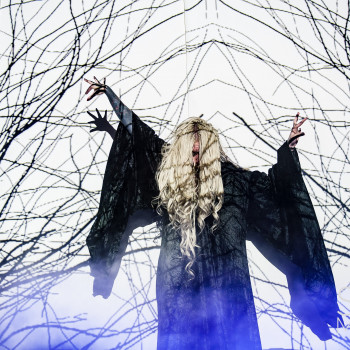 Glenn van den Bosch
01-12-2016 5 mins read
Related Musicians & singers
Paige Bower

I am at college

€ 0,06 pm

Melanie Gomez

Music Journalist /

€ 0,30 pm

Gael A

School

€ 0,08 pm

Bailey Dupuis

Writer

€ 0,08 pm

Natalie Ramos

Music-based Writer

€ 0,05 pm
Show all