Groot Will Get Its Own Spin-Off TV Series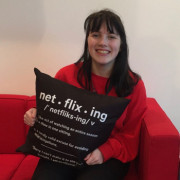 Eva van den Bosch
12-12-2020 1 min read
Earlier this week, Disney announced that a bunch of new series are being created to be released on their streaming platform, among which a very own spin-off for baby Groot.
The little tree, originally from 'Guardians of the Galaxy' will get its own TV series, titled 'I Am Groot'.
The show will also feature "several new and unusual characters", whatever that means.
In the movies, the character is voiced by Vin Diesel, but whether or not he will do the same for the series, has not yet been revealed.