Here Are All The Titles Coming To Netflix In March 2022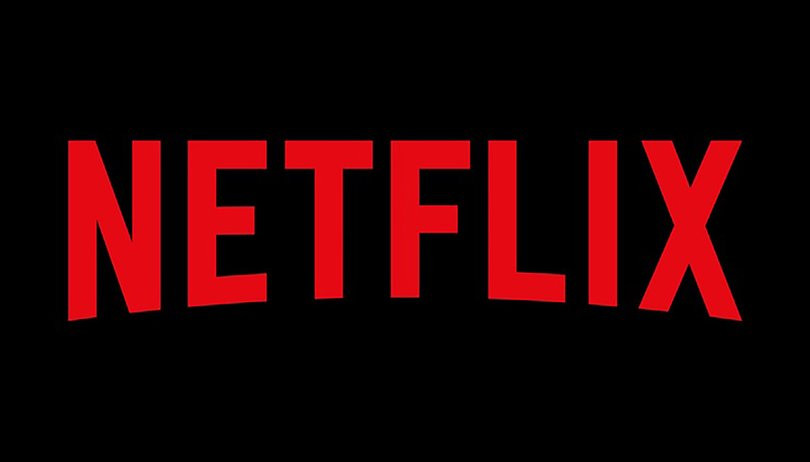 A new month means new Netflix announcements. The service will see a ton of new titles arrive.
A lot of new seasons from existing shows, both Netflix Originals, and others have been uploaded and the entire list can be checked out below.
March 1:
21
21 Bridges
A Nightmare On Elm Street (2010)
A Nightmare On Elm Street (1984)
Battleship
Christine
Coach Carter
Due Date
Freddy Vs. Jason
Gattaca
My Best Friend's Wedding
Public Enemies
Redemption
Richie Rich
Shooter
Shrek
Shrek 2
Sorry To Bother You
Starship Troopers
Texas Chainsaw 3D
The Gift
The Green Mile
The Guardians of Justice
The Replacements
The Shawshank Redemption
Top Gun
V For Vendetta
Where The Wild Things Are
Zoolander
Top Gun
March 2:
Against The Ice
The Pirates: The Last Royal Treasure
Savage Rhythm

March 3:
He-Man And The Masters Of The Universe: Season 2
Midnight Of The Pera Palace
The Parisian Agency: Exclusive Properties: Season 2
Power Rangers Dino Fury: Season 2
Surviving Paradise: A Family Tale
The Weekend Away
Whindersson Nunes: My Own Show!

READ MORE: 'Stranger Things' Fifth & Final Season Announced, Release Date Season 4 Revealed
March 4
The Invisible Thread
Lies And Deceit
Making Fun
Meskina
Pieces Of Her

March 5
Beirut
March 7
Good Girls: Season 4
March 8
An Astrological Guide For Broken Hearts: Season 2
Autumn Girl
Chip And Potato: Season 3
Last One Standing
Taylor Tomlinson: Look At You
March 9
The Andy Warhol Diaries
The Bombardment
Byron Baes
Queer Eye Germany
The Last Kingdom: Season 5
March 10
DC's Legends Of Tomorrow: Season 7
Karma's World: Season 2
Kotaro Lives Alone
Love, Life & Everything In Between

March 11
Formula 1: Drive To Survive: Season 4
Life After Death With Tyler Henry
Once Upon A Time... Happily Never After
The Adam Project
Zoe Saldana and Ryan Reynolds in The Adam Project
March 12
Dunkirk
March 13
London Has Fallen
March 15
Adam By Eve: A Live In Animation
Catherine Cohen: The Twist...? She's Gorgeous.
Marilyn's Eyes
One Piece Film: Strong World
Team Zenko Go
March 16
Pedal To Metal
Bad Vegan: Fame. Fraud. Fugitives
Hei$t: The Great Robbery Of Brazil's Central Bank
A Walk Among The Tombstones

March 17
Lee Daniels' The Butler
Rescued By Ruby
Soil

March 18
Alessandro Cattelan: One Simple Question
Animal: Season 2
Black Crab
Cracow Monsters
Eternally Confused And Eager for Love
Human Resources
Is It Cake?
Light The Night: Part 3
Standing Up
Thomas & Friends: Race For The Sodor Cup
Top Boy: Season 2
Windfall
Without Saying Goodbye
Young, Famous & African

March 21
Call The Midwife: Series 10
In Good Hands

March 22
Jeff Foxworthy: The Good Old Days
The Principles Of Pleasure
March 24
Love Like The Falling Petals
March 25
Bridgerton: Season 2
Transformers: BotBots
March 26
Blade Runner 2049
King Of Thieves

March 28
The Imitation Game
March 29
Mighty Express: Season 6
Mike Epps: Indiana Mike

March 30
All Hail
Trust No One: The Hunt For The Crypto King
March 31
Casual: Seasons 1-4
Super PupZ
Which title are you most excited for? Let us know!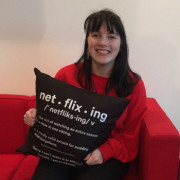 Eva van den Bosch
27-02-2022 4 mins read
Related Musicians & singers
Paige Bower

I am at college

€ 0,06 pm

Natalie Ramos

Photographer/Writer

€ 0,05 pm

Amy Stevens

Student

€ 0,09 pm

Gael A

School

€ 0,08 pm

Bailey Dupuis

Writer

€ 0,08 pm
Show all