Here Are Some Of The Most Powerful Tracks 2016 Had To Offer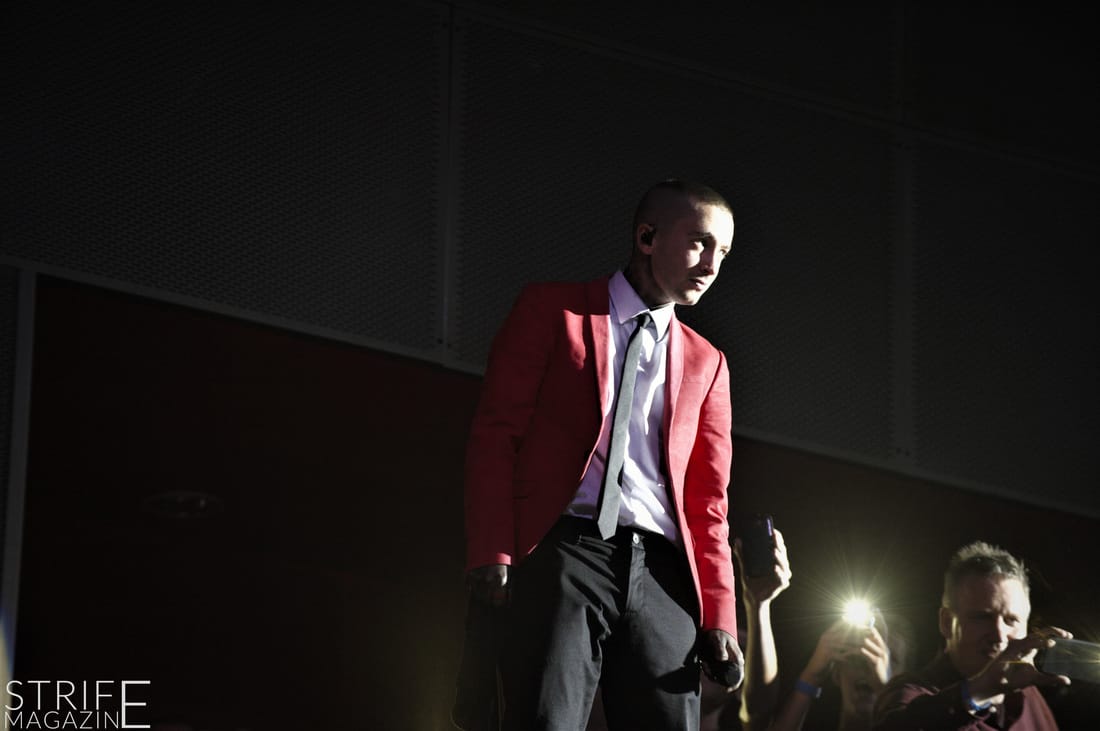 As 2016 comes to a close, it's time to recap the year and everything that happened in it. Many things have happened in 2016, from losing many rock legends, to the most unpredictable and weird US presidential election in the history.

When it comes to music, these events have been influential for many bands. Many bands have spoken out about the election, about the deaths of their icons and they stood together to fight the Dakota Access Pipeline (with success).

We figured this would be a nice time to give you a list of some of the tracks we found most powerful this year.

Stray From The Path - The House Always Wins:

Stray From The Path have always spoken out about politics, so a new release on election year couldn't stay out. Little did we know that they had a little surprise planned on the election day that everyone feared.

The track titled 'The House Always Wins', gives you Stray From The Path's brutal version of the truth of the election: 'We're all fucked no matter who we choose'.

The track comes with a music video that they worked on very hard with very little budget, as they stated through their Twitter account. Watch below and let us know what you think of Stray From The Path's standing point on this matter.


Enter Shikari - Hoodwinker:

Enter Shikari have closed their 'The Mindsweep' era earlier this year. They released this album in January of 2015 and have been touring the globe to support the release ever since.

A few months ago, the band announced that the shows they had planned for the rest of the year would be the last shows for a while, as they'd be starting to work on their next album. Even though they haven't started to work on a new record yet, the band did release two tracks this year: 'Redshift' and 'Hoodwinker'.

The last track has a very sensitive matter at hand: Religion. The band's frontman Rou Reynolds spoke out on the track's content in a press release that came along with the release of the song in which he stated that 'it's time to realise that your god as well is an imposter'. Stream the track's music video below and let us know what you think!

Twenty One Pilots - Heathens:

We're pretty sure everyone saw this one coming, right?

Twenty One Pilots' 'Heathens' has made a massive impact on the rock world as well as the pop culture. The track has been massively played in all kinds of scenes and is even in the running for 3 Grammy's. It's tracks like 'Heathens' that are a huge part of the rock world becoming more and more of an item when it comes to pop culture which is very important.

More in-depth songs are coming on the radio and are sleighing their way into people's hearts, marking the beginning of a new era of pop music in which actual guitars, sophisticated lyrics and more than computer designed rhythms are becoming more mainstream and that is a really good thing.

Check out the awesome music video for the equally awesome track below!

Trophy Eyes - Chlorine

Every song on Trophy Eyes 2016 release 'Chemical Miracle' is hard hitting and it's difficult to choose just one. The album talks honestly about topics such as suicide, from the perspective of losing someone to suicide, as well as the concept of "checking out early", and suicide pacts. It also touches on painful loneliness and never finding home.

As the first track on 'Chemical Miracle', 'Chlorine' packs a punch, lyrically relating the thoughts and questions of a person who was saved from drowning by a person, only for them to take their own life years later.

"Tell me why you didn't die in that swimming pool? / When you saved my life did you know that you would take your own? / Who decides if we stay or if we go? / Did it cross your mind that I'm alive because of you?"

Check out the song and music video below, as well as the entire album.

Stick To Your Guns - Better Ash Than Dust
Glenn (our fearless leader of Strife) recommended Stick To Your Guns to me and I loved the
'Better Ash Than Dust' EP
in its entirety. One powerful song in particular that stands out to me is the first and title track, 'Better Ash Than Dust'.
This song is a wake-up call as to the life we're leading, a life without this inner fire and passion to make something of ourselves versus go along with what we're told and taught. Jesse Barnett sings to inspire change in people:
"They keep calling at you, until they make you believe that there's nowhere to go. They'll do everything they can to drag you under but you know the truth so don't let these mother fuckers come at you. "
The song also includes a soundbite of Nina Simone and commentary on the power of music to evoke change in people. Check out the song and the video below, but do also give the EP a spin because every track is worthy of a listen.
Avenged Sevenfold - Creating God
Avenged Sevenfold had a lot of information and depth to share in their latest album release,
'The Stage'
. One commonly touched on topic of the album was to do with technology and 'Creating God' is one of the tracks that focus on this, in particular taking technological advances without necessarily questioning the far-reaching impacts of these. It also refers to a blurring of lines between what is human and what is technology, and how that could result in creating something unexpected in our future.
"Never held a high regard for Darwin, selection takes too long
A little kick in the pool shouldn't do us wrong
Devouring the very last invention man would ever need
But exponential growth is a frightening thing, indeed"
Stream the song below, as well as check out the rest of The Stage.
Architects - Nihilist

Architects caused a whirlwind with their latest record 'All Our Gods Have Abandoned Us'. The metalcore band from the UK is one of the most respected bands in the scene, and the campaign leading up to the release of the album proved that.

Not only did their label do one hell of a job to promote the album before it was released, a massive amount of other bands in the scene from all across the globe promoted the new songs that came out as well.

The album starts with the track 'Nihilist'. A track that really puts things in perspective. Mankind is greedy and essentially all we care about is profit. It's often thought and unspoken, but Architects delivers the message with a brutal track, presenting the un-sugarcoated truth on a silver platter. There's no room for metaphors when it comes to the chorus, which goes like this:

"I found God clutching a razor blade
He said "Look at the fucking mess they've made
They'd trade their hearts if they were made of gold."

This theme, as well as many other very important topic are discussed throughout the brilliant album that is 'All Our Gods Have Abandoned Us'. Stream 'Nihilist' below.
Northlane & In Hearts Wake - Refuge

One issue that was the topic of first world nations was the handling of refugees. Australia was one of those countries, where the government's (continued) treatment of asylum seekers was a source of frustration, sadness and horror for compassionate members of society.

The collaboration of Northlane and In Hearts Wake, both Australian bands, used the song 'Refuge' to comment on the subject. The resulting metalcore song is a powerful statement on the state of things currently.

Lyrics like the below excerpt make it clear the questions that need to be asked, along with looking at humans in difficulty as people just like us:

"Neighbour will you take my hand?
Is there still virtue in your heart
That will shelter me from dark?
Have you stopped to think and reflect that in this lifetime
Your child could be next?
All we show is neglect
Why do we disconnect the hearts
From the lives that fell apart?"

Stream the track below and also check out the other tracks made by the collaboration on the "Equinox" single.
What do you think of our list?
Which artist is missing on the list?
Don't worry, this won't be the last 2016 list we'll be making, but it sure is one of favourites!

Let us know what song changed your life this year on social media or the comments below!

​Written by Glenn van den Bosch & Kel Burch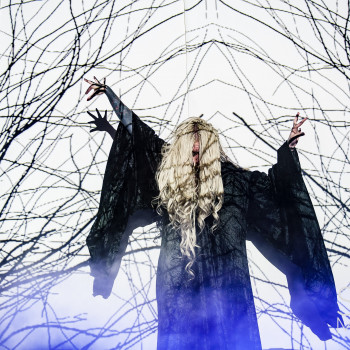 Glenn van den Bosch
19-12-2016 10 mins read
Related Musicians & singers
Asya Kardzhaliyska

trainee optical consultant

US$ 0,06 pm

Rosa Todd

Student

US$ 0,07 pm

Amy Stevens

Student

US$ 0,12 pm

Natalie Ramos

Music-based Writer

US$ 0,08 pm

Glenn van den Bosch

Photographer writer

US$ 0,31 pm
Show all