Here's Everything Coming To Netflix In December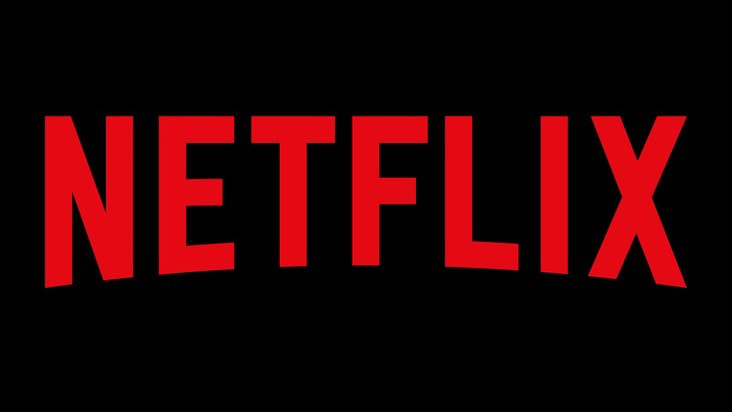 December is shaping up to be a great month for Netflix subs!
A lot of incredible new titles are coming to the streaming service.
As announced, there's a special 'Chilling Adventures of Sabrina' winter-themed episode coming, and Michael Jackson's 'This Is It'. Check out the entire list of newcomers to the streaming service below and share with us for which title you're most excited!
Available on Netflix Dec. 1
​
8 MileAstro BoyBattleBride of ChuckyChristineCloudy with a Chance of MeatballsCrossroads: One Two JagaFridayFriday After NextHellboyMan vs Wild with Sunny Leone:
Season 1
Meet Joe BlackMemories of the AlhambraMy Bloody ValentineNext FridayReindeer GamesSeven PoundsShaun of the DeadTerminator SalvationThe Big LebowskiThe Great British Baking Show: Masterclass
: Season 5 Masterclasses
The Last DragonThe Man Who Knew Too Little
Available Dec. 2
The Lobster
Available Dec. 3
Blue Planet II:
Season 1
Hero MaskThe Sound of Your Heart: Reboot
Season 2
Available Dec. 4
District 9
Available Dec. 6
Happy!:
Season 1
Available Dec. 7
5 Star ChristmasBad BloodDogs of BerlinDumplin'Free Rein: The Twelve Neighs of ChristmasMowgli: Legend of the JungleNailed It! Holiday!Neo Yokio: Pink ChristmasPine GapReMastered: Who Killed Jam Master Jay?Super Monsters and the Wish StarThe American MemeThe Hook Up Plan (Plan Coeur)The Ranch:
Part 6
Available Dec. 9
Sin senos sí hay paraíso:
Season 3
Available Dec. 10
Michael Jackson's This Is It
Available Dec. 11
Vir Das: Losing It
Available Dec. 12
Back Street Girls: GokudolsOut of Many, One
Available Dec. 13
Wanted:
Season 3
Available Dec. 14
Chilling Adventures of Sabrina: A Midwinter's TaleCuckoo:
Season 4
Dance & Sing with True: SongsFuller House:
Season 4
Inside the Real NarcosInside the World's Toughest Prisons:
Season 3
Prince of Peoria: A Christmas Moose MiracleRomaSunderland Til I DieThe FixThe Innocent ManThe ProtectorTidelandsTravelers
: Season 3
Voltron: Legendary Defender
: Season 8
Available Dec. 16
Baby MamaKill the MessengerOne DaySpringsteen on BroadwayThe Theory of Everything
Available Dec. 18
BakiEllen DeGeneres: RelatableTerrace House: Opening New Doors:
Part 5
Available Dec. 21
3Below: Tales of Arcadia7 Days OutBack With the ExBad SeedsBird BoxDerry GirlsDiableroGreenleaf:
Season 3
LAST HOPE:
Part 2
PerfumeSirius the JaegerStruggle: The Life and Lost Art of SzukalskiTales by Light:
Season 3
The CasketeersWolf (BÖRÜ)
Available Dec. 24
Hi Score GirlThe Magicians:
Season 3
Available Dec. 25
Anthony Bourdain: Parts Unknown:
Season 11
Marvel Studios' Avengers: Infinity War
Available Dec. 26
Alexa & Katie:
Season 2
YOU
Available Dec. 28
Instant HotelLa noche de 12 añosSelection DayWhen Angels SleepYummy Mummies
Available Dec. 30
The Autopsy of Jane Doe
Available Dec. 31
The Bill Murray Stories: Life Lessons Learned From a Mythical Man
Popular articles
Show more
Latest Articles
Show more
Instant contact with Musicians & singers
Music
I'm the ONE
who loves music!
Retail
I'm the ONE
who goes to every concert I can.
Writer, Music Lover
I'm the ONE
who loves My Chemical Romance, fiction, grammar, and being a friend.
I am at college
I'm the ONE
Im the ONE in concert experiences, life advice and a friend :)
Future economist.
I'm the ONE
stan of music and books.