Hormone Monsters From "Big Mouth" Get Own Netflix Show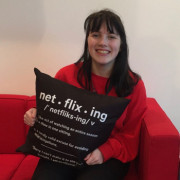 Eva van den Bosch
04-10-2019 1 min read
Two years ago, Netflix released its new show "Big Mouth", showing kids the comedy behind going through puberty.
In the show, all the kids have their own hormone monster once they start going through puberty and apparently these monsters have been quite the hit.
So much so, that they are now getting their own Netflix show.
It is probably going to be titled "Human Resources", which we can take out of the small and vague teaser Netflix released.
Check it out below and let us know what you think and whether you would be excited about this spin-off.