I Survived Camping Out For a Twenty One Pilots Show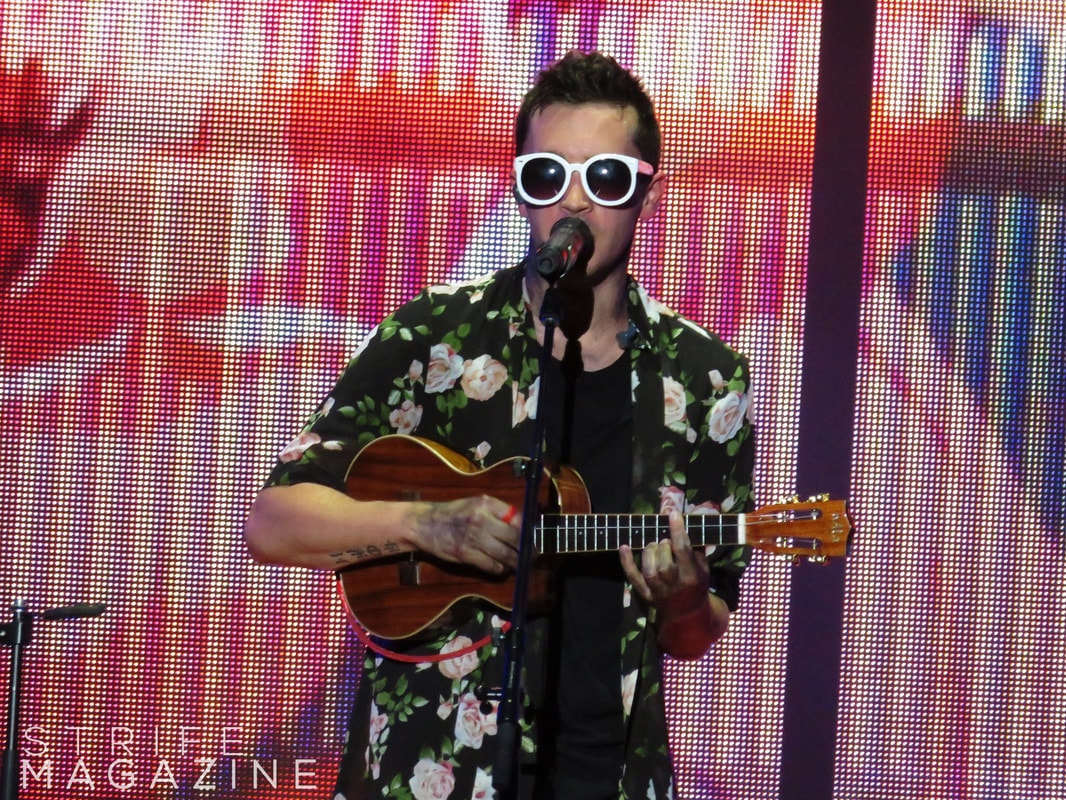 You've fought off the bots, beat the Ticketmaster system, and scored General Admission to a Twenty One Pilots show in the pit -- but is camping out for barricade worth the hype?
As members of the "old clickies," in the 21+ category, my friend Jessica and I have dedicated over 100 hours collectively to camping out for TOP shows during festivals, the Emotional Roadshow, and Tour De Columbus. And from experience, I can say — hold on to your red beanies, it's a bumpy Ride.
What started out as a desire to "get a good spot" quickly turned into dreaming of touching barricade as we drove by the American Airlines Center in Dallas around 7pm the night before Tyler and Josh took the stage. Dozens of red and black-clad fans had already lined up, numbering themselves with a sharpie pen as more clique members arrived and joined the campout.
We instantly abandoned our plans for a hotel room and took our spots in line, with more than 24 hours until the start of the show. Less than a year later, we joined a similarly assembled line in Columbus, Ohio, number 51 and 52, in wait for the Tour de Newport show (this time with more than 30 hours until showtime). In both situations, we sat on the pavement filled with nervous excitement as we talked to fans from all over the country.
But the excitement fades as the hours drag on and your phone battery wanes. Venues near 24-hour gas stations, like the one in Dallas, help pass the time because you can frequently buy snacks and find restrooms. But in Columbus, most places refused bathroom breaks without purchase, and nothing was open late. When the sun rose, fans quickly developed sunburns, and the heat can be exhausting.
Preparing for these situations will drastically improve your campout experience.
If you're planning on getting some sleep, it's helpful to make friends who allow you to take shifts. During the night, the line can be disbanded, moved, or change dramatically — you don't want to be the one snoring on the sidewalk while the line relocates. We brought an inflatable, bright blue couch made for festivals that fills up will air and deflates quickly for sleeping.
If you're planning to camp at venues that allow it, here are a few essentials to bring with you, then stow in the car right before you enter the venue:
Water
Sunscreen
Games/books/entertainment
Portable chargers
Blankets/pillows
Small ice chest or freezer bag — we made PB&J for everyone around us
Comfortable clothes (you can change later)
My friends, family, and coworkers always ask, "Is all of that really worth the effort?" For Dallas, we were four rows in, and at Newport, we were tossed between being second row and several rows from the stage.
Camping out for shows is not for everyone, though, especially those who struggle with anxiety. Being at the front of the pit, you will be pushed around and even thrown to the floor (Tour de Columbus was no joke) and that might negatively effect your experience.
If you prefer your space and your sleep, arriving in the afternoon of a show is a great option.
You'll still have a great view, get to experience the fandom, but have more time to relax and more space to move around during the show. B stage is perfect if you're claustrophobic or even a small person that might struggle to see closer up.
We've spent more than 100 hours camping to see Twenty One Pilots and never gotten barricade. Still, we will continue to camp out when our schedules and the venues allow --
for the memories, for the excitement, and most of all, for the interactions with the boys as they do what they love to do most.
Sure, we've been seated for shows in the past as well, but we camp out for the moments of eye contact, singing into Tyler's mic as he points it into the pit, and getting waves from Josh as he drums. The few, the proud, and the emotional are also kind — and that's what makes sleepless nights on the street so unforgettable.
If you're going to the Nashville or Houston leg of the The Bandito Tour, reach out to me on Twitter @katelyn_holm. Happy camping!
Written by Katelyn Holm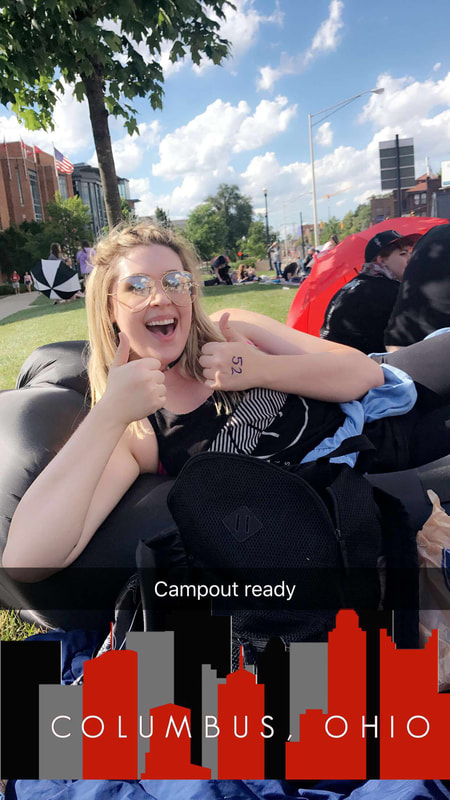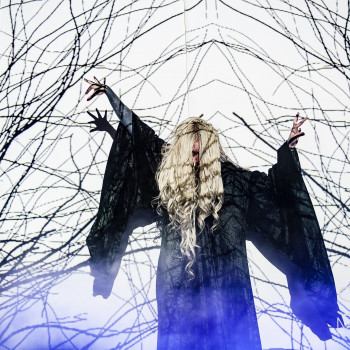 Glenn van den Bosch
04-08-2018 5 mins read
Related Musicians & singers
Asya Kardzhaliyska

trainee optical consultant

US$ 0,05 pm

Catalina Soboredo

Future economist.

US$ 0,08 pm

Glenn van den Bosch

Photographer writer

US$ 0,26 pm

Amy Stevens

Student

US$ 0,10 pm

Núria Pedrós Peró

Writer

US$ 0,09 pm
Show all