INTERVIEW: A Heartfelt Discussion With MILKK - Music, Fans & What's To Come!
After the release of their incredible debut album 'HEADRUSH', it is evident that MILKK is quickly growing to be a respected and loved band by many individuals around the world. Alongside their evident talent, MILKK has set a new boundary for creativity and have proven that creativity is only restricted if you place the boundaries there yourself. We are honored to have come into contact with the face of the band, Pat Kiloran, and ask him some questions about the establishment of the band, the connection with fans, and plans for MILKK'S future endeavors!
HEADRUSH' sounded like a very emotional and personal album. What was the event which influenced it?
PAT: "HEADRUSH" was inspired by the last few years of my life. Between professional, personal, and self relationships, it was a very, very hard and painful few years. The good times were an oasis in a desert of struggle. I think a lot of artists often put up some sort of wall between themselves and their listeners, whether that's an illusion of success or everything always "going great." I wanted to let people know that that is not the case here. My life is hard, and I know that yours is too. And we can join together in that to help one another.
Opening up about topics the way you did shows the trust between the band and the audience you confide in. How have you gained such a personal connection to fans?
PAT: I think it is as much due to them as it is us. We have been really good at being available and accessible to people through social media and while on tour, but thankfully, we also have a very open and honest fanbase that isn't afraid to tell it like it is. Honesty and transparency create the greatest trust.
What has been the hardest thing about not only emerging as a new band but emerging as a new band within the alternative scene?
PAT: Getting people to pay attention is very tough when there is so much other noise out there. Artists and bands are putting out new music every week, posting on social media every day, creating some sort of story point every hour. You have to work even harder and think even smarter to stand out from the plethora of other ideas going on. It's also hard to get the industry to pay attention for the same reason. And I wouldn't say we are necessarily even in the "alternative" scene. No doubt, some of our songs have some of that influence, but we like to think that our sound, our message, our personality can relate to anyone. And especially with the new stuff being written now, post "HEADRUSH," I don't think we will continue to be labeled in that scene whatsoever.
On the touring scheme, have you got any plans to travel around the world with your music?
PAT: That's always the goal, and it will come in due time.
What is the best thing about creating music?
PAT: I love that I can take something meaningful to me, put it into song, and it can just as heavily affect someone else halfway across the world. That's important.
You already have such a large fan base, how do you think you have gained that so quickly?
PAT: I really think it's just been by being ourselves. We haven't had a hit song, a huge tour, any major label marketing, and yet, we've been able to draw in a strong base of people who connect with us and one another. And I don't think that would have happened was it not for just being real with people.
How do you pick yourself up from the negative comments that surround new music and new styles/ genres, or the comments you have possibly faced?
PAT: That kind of stuff used to really hurt me when we first started. It was hard to understand why people who didn't know me at all hated me and what I do so much. But then I realized that you can never please everyone, and some people are just out looking for things to trample on because of some insecurity in their own life. Also, it's not a bad thing to receive negative comments because that still means people are paying attention.
What has been the most memorable experience in your music journey to date?
PAT: Our spring tour this year was really, really special. We went from playing to almost no one in some cities to rooms full of people who knew the words to our songs. And getting to spend as much time as we could with those people afterward was really uplifting and valuable to us.
*We are so thankful to both Pat and MILKK for taking the time to answer our questions, especially with such heartfelt responses. We hope this has provided a bit of insight for new fans and makes you eager to listen to their projects. To older fans, we hope this has provided you with some information about the past and future of MILKK!
Written & interviewed by Georgia Haskins
Have you listened to 'HEADRUSH' yet? If not, listen below.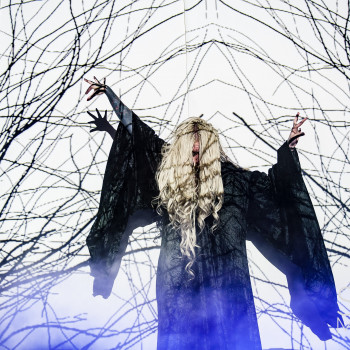 Glenn van den Bosch
08-05-2019 5 mins read
Related Musicians & singers
Natalie Ramos

Music-based Writer

US$ 0,08 pm

Paige Bower

I am at college

US$ 0,07 pm

Núria Pedrós Peró

Writer

US$ 0,10 pm

Catalina Soboredo

Future economist.

US$ 0,08 pm

Asya Kardzhaliyska

trainee optical consultant

US$ 0,06 pm
Show all