Interview with Mark Threlfall & Matt Clarke from Milestones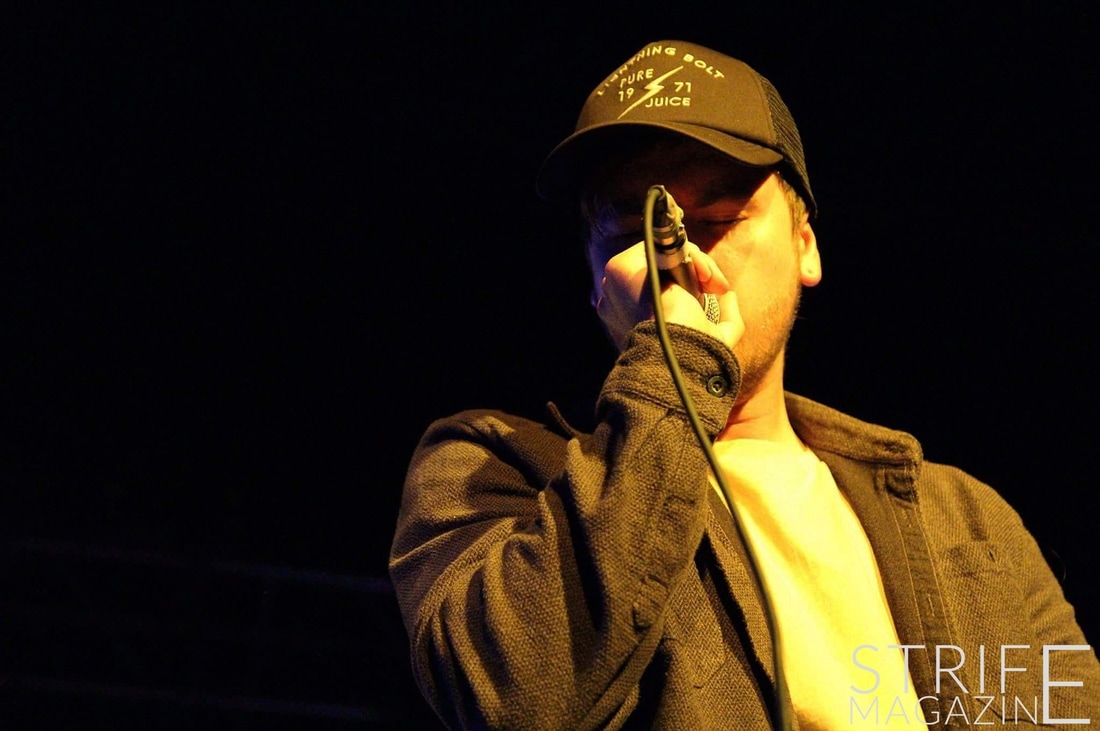 We recently spoke to Mark Threlfall (bassist) and Matt Clarke (vocalist) from Milestones about how they got into the music scene, new music, and more! The band from Manchester, UK is currently on the 'A Lesson In Romantics' anniversary tour with Mayday Parade, so be sure to check them out! You can purchase tickets here: https://milestonesband.co.uk/. Till then, check out our interview with the Mark and Matt below!What motivated you guys to get into the music scene?Mark:
Honestly, its a corny answer, but we all love writing and playing music, so getting into the industry was an obvious choice for us all. On top of that, before we did Milestones, we all played in old bands in which we were the most active member, so when we all came together to do this is was refreshing to know we were all on the same page and wanted to make a career out of music.
We love that your music is inspired by broken friendships and relationships because your lyrics help to show that it's okay to feel a certain way about certain situations, when people may feel left out or alone. Is there a specific track on your latest EP, Equal Measures, that helped you personally during a situation?Matt:
I think to some extent, every song has done that for me. Just having the opportunity to be able to write down how I'm feeling and use it creatively is hugely beneficial to my own personal healing. Expressing yourself through art is single-handedly the most positive way of channeling those negative experiences and letting go in the form of something you enjoy doing. Shining that kind of bright light on a dark time is something that has always helped me, for sure.
When do you guys find yourself getting the most ideas for new music? Is there a certain space that you love to sit down and write?Mark:
I
feel like writing can pretty much take place absolutely anywhere for us now, whether it's Matt sitting in the van messing about with vocal melodies while we're riding to the next venue on tour or Drew sitting in his bedroom making a start on some new songs. For LP1 a lot of writing happened in the studio because Matt and Drew had so much time to make sure every song was perfected and they had access to the studio to make it all possible.
Are you planning on making anymore music videos for the tracks off of Equal Measures?Mark:
I don't feel like we'll be doing anymore at this point no, we've not long released a lyric video for "Shot In The Dark," I think it's time for us to wrap up the EP cycle and concentrate on the next release.
Is there a new full length album in the works? Fans are dying to know when you guys are planning to release one!Mark:
We finished recording our debut album in January just before we started the With Confidence tour. We're hoping for a late 2017/early 2018 release for it and we're really really excited for everybody to hear it!
For the people who never saw you live, how would you explain a Milestones concert?Mark:
I think the best way to describe a show of ours would be fun, energetic and a place you can really let your hair down and enjoy yourself. We definitely always try to put on the best show that we physically can no matter what. Basically if you want to see 5 dudes throw themselves around a stage then come and see us!
Who would you want to tour with that you haven't toured with yet?Mark:
For me personally I'd have to go with All Time Low, You Me At Six or 5 Seconds Of Summer. They'd be the tours that'd do us the world of good because of the demographic of their fans. Plus we're all really big fans of them musically!
What are some of the most rewarding things a fan has told you when it came to your music? (If any, or multiple fans)Mark:
I think the most rewarding thing is when a fan can comfortably come up to you and tell me that our music has helped them through some sort of difficult period of their life. This band has helped us all in our own ways so to know that the music we've created can have a positive impact on somebody else's life is an incredible feeling, and its definitely something than none of us take for granted.
Do you have any advice for your fans who want to pursue a career in the music industry?Mark:
Honestly I think the best advice for anybody wanting to do music full time as a career is to have what you want to achieve planned out. The one thing we did at the start of Milestones was we wrote out a 6 month plan of achievable goals which we could then build upon. Take as many opportunities as you can, work hard and prove your worth. Nobody gets handed anything for free these days, especially not in music. All the hard work will be worth it in the end.
Interview by: Melanie Gomez
Glenn van den Bosch
22-05-2017 6 mins read
Related Musicians & singers
Catalina Soboredo

Future economist.

€ 0,05 pm

Glenn van den Bosch

Photographer writer

€ 0,25 pm

Rosa Todd

Student

€ 0,05 pm

Amy Stevens

Student

€ 0,09 pm

Núria Pedrós Peró

Writer

€ 0,08 pm
Show all