Iron Maiden Get Sued, Forced To Change Setlist Over Accusations Of Plagiarism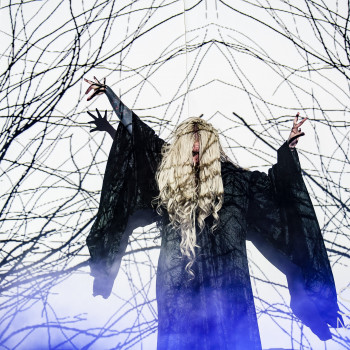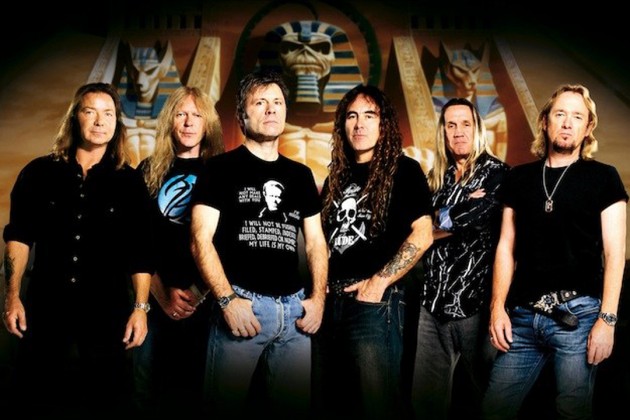 Iron Maiden are currently touring the world supporting their latest album "The Book Of Souls". Yet this time, the band is forced to keep two songs off their setlist as they are being sued for an alleged copyright breach.
The songs in question are "Hallowed Be Thy Name" from 1982's "The Number Of The Beast" as well as "The Nomad" from their release "Brave New World" back in 2000. Apparently lyrical and musical elements of Beckett's "Life's Shadow" are used as part of the tracks. While Iron Maiden bassist and founding member Steve Harris made an agreement with Bob Barton, who recorded "Life's Shadow", he did not give credits to or even acknowledge the original songwriter Brian Quinn. Therefore Quinn is now suing Harris as well as guitarist Dave Murray.
Barry McKay, who is representing Brian Quinn in this legal dispute, recently explained to
Metal Talk
: '
I can't understand why he [Steve Harris] did not credit Brian back in 1982 as a co-writer as he was clearly listed as a writer of 'Life's Shadow' on the Beckett LP. As music publisher for my old friend Brian Quinn, not only of 'Life's Shadow' but of all of his other songs, I am, through the Chancery Division of the High Court, having to seek a co-writer's credit from Steve Harris and his publishers for Brian, as well as damages. I always do my best to avoid going to court and I did try
.'
Apparently the goal is to come to a licensing agreement through negotiation, preferably before 2018, which would mean that "Hallowed Be Thy Name" could make a return to the band's setlist for good.
The publicist of Iron Maiden, Alan Edwards, has also released the following statement about the situation:
'Iron Maiden management are aware of the claim made against Steve Harris and Dave Murray, by Barry McKay and Brian Quinn. The dispute concerns the song 'Life's Shadow', a song originally written in the early 1970s, credited to Robert Barton and Brian Ingham, and recorded by the band Beckett. Steve Harris was a fan of Beckett and some lines from 'Life's Shadow' were referenced in Steve's song 'Hallowed Be Thy Name', which was recorded by Iron Maiden and appeared on the album 'The Number Of The Beast' which was released in 1982.

As far as Steve is concerned, this matter was settled some years ago by agreement with Robert Barton, but it turns out there is a dispute between the two original writers as to their respective shares in 'Life's Shadow'. Mr Barton maintains he was the writer of the lyrics of 'Life's Shadow' and said: 'I wrote the lyrics of 'Life's Shadow' and am happy with how Iron Maiden have, and are, dealing with this matter'. Iron Maiden management will consider carefully any evidence presented by Mr. Quinn and Mr. McKay.'
Popular articles
Show more
Latest Articles
Show more
Instant contact with Musicians & singers
Music
I'm the ONE
who loves music!
Retail
I'm the ONE
who goes to every concert I can.
Writer, Music Lover
I'm the ONE
who loves My Chemical Romance, fiction, grammar, and being a friend.
Writer
I'm the ONE
who can't do anything without music.