"IT: Chapter Two" Confirms Which Novel Scenes Will Be In It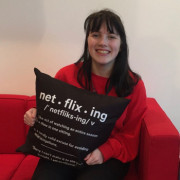 The "IT: Chapter Two" trailer released earlier this week and got us all shook.
According to The Hollywood Reporter, screenwriter Gary Dauberman has confirmed some scenes from Stephen King's novel that will be featured in the movie.
Read more: "Avengers: Endgame" Almost Had A Different Title
About the introduction to the timeline which takes place 27 years later, he revealed that it involves a "brutal" scene of a hate crime against a gay boy who is killed by Pennywise via bullies.
"It is the first attack in present-day Derry and sets the stage for what Derry has become.
It is the influence of Pennywise even while he is hibernating, and it's pure evil what happens to Adrian. These bullies working through Pennywise was important for us to show."
He also revealed that the violent introduction to Beverly's adult life will involve a domestic violence scene.
if you haven't checked out the trailer yet, in which you can already see Beverly's bruises on her arm, you can check it out below.