Johnny Depp Confirms Return To "Fantastic Beasts 3"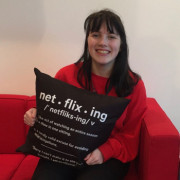 Eva van den Bosch
10-11-2019 1 min read
Johnny Depp has confirmed that he will be reprising his role as Gellert Grindelwald for the still-untitled "Fantastic Beasts 3".
He already teased his return as the villain back in 2018 but with the allegations against the actor, nothing was sure yet.
The movie is set to release in 2021.
Stay tuned for more information and let us know if you are excited to see him return!