Linkin Park Bring Stellar Performance To Amsterdam On 'One More Light' Tour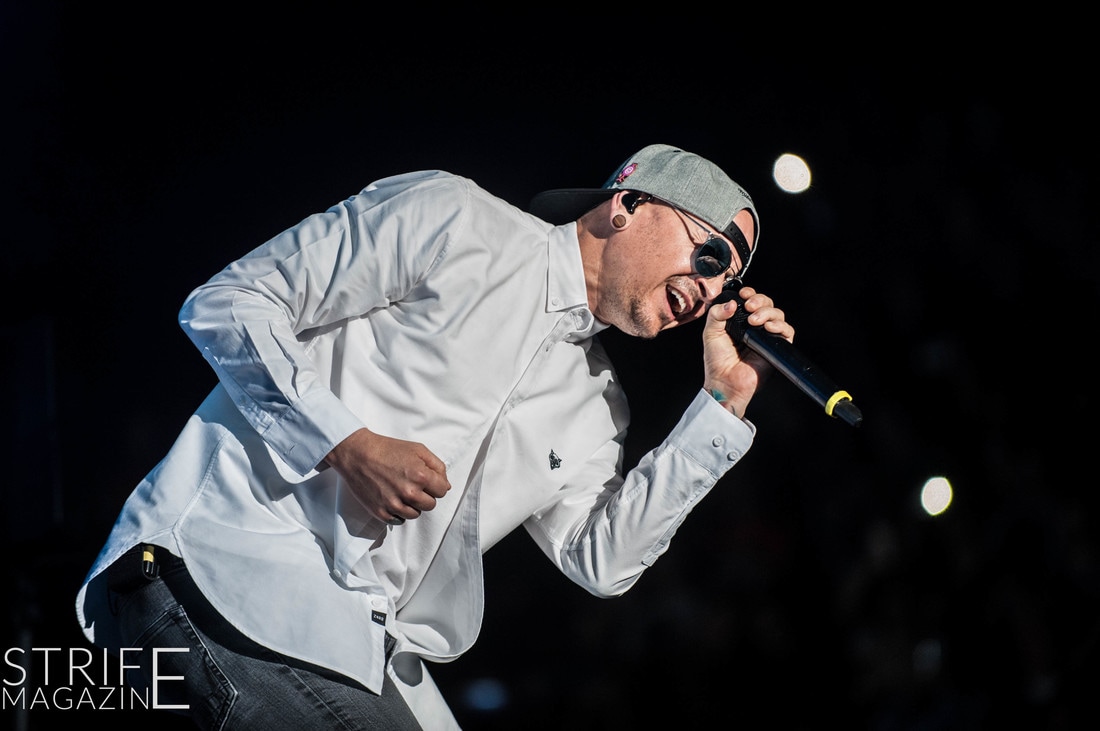 Last night, Linkin Park took their highly anticipated One More Light tour to the Ziggo Dome, Amsterdam. While some of the attendees were sceptical about the band's performance due to the pop-sounding new record 'One More Light', the majority was beyond buzzing to see the almighty Linkin Park take the new pop tracks to a live setting. While Linkin Park's long awaited return was reason enough for an almost sold-out Ziggo Dome crowd to come out, the guys brought along Canadian poppunkers Sum 41 to open the night.
While Linkin Park have partially shifted to focus to pop songs, Sum 41 are still as heavy as ever and showcased true metal and rock greatness this night. With some of the poppunk anthems such as 'Motivation' and 'In Too Deep', Sum 41 showed an older side of them, a side that was familiar for most of the older attendees. The Canadian band recently joined forces again old guitarist Dave Baksh, which puts them in a great position to focus a tad more on the guitars rather than Deryck Whibley's vocals. As a result, their new album '13 Voices' is packed with killer riff actions, something they weren't shy to show-off tonight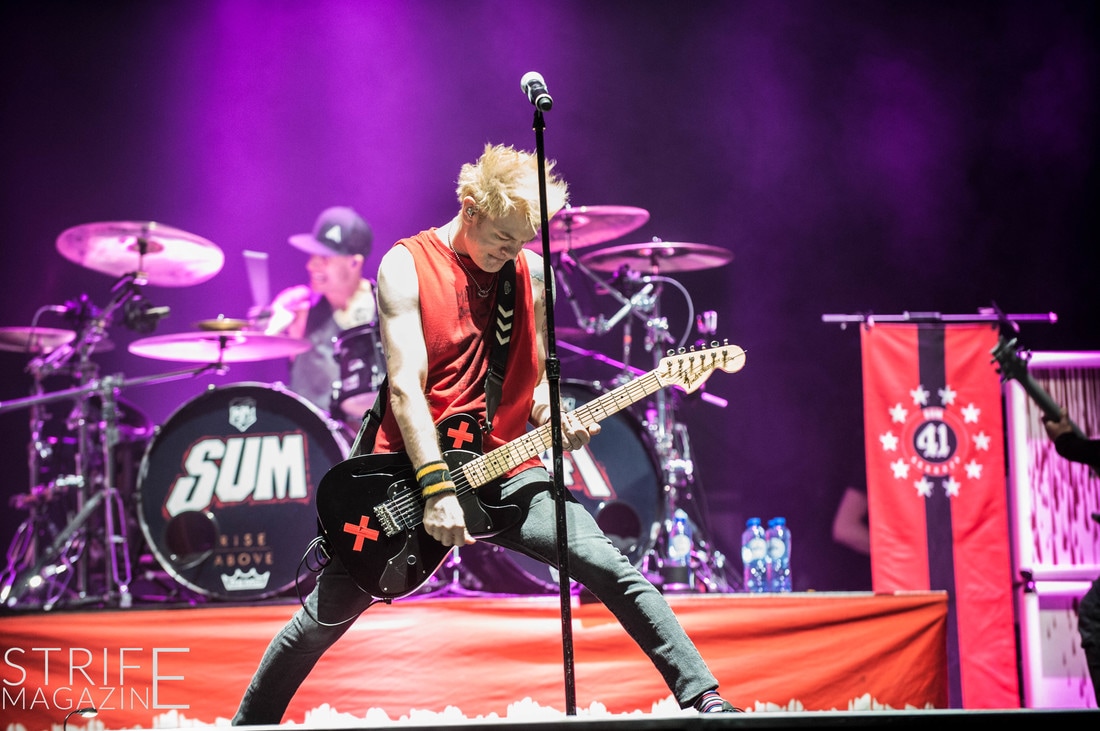 In new tracks such as 'Fake My Own Death' and 'Goddamn I'm Dead Again', the epic riffs executed perfectly by either Dave "Brownsound" Baksh or Tom Thacker, brilliantly led by Deryck Whibley on the rhythm guitar were a treat to listen to. Reading the room very well, Sum 41 then took some time off of their own discography, and performed a short version of Metallica's 'Enter Sandman', followed by a cover of 'We Will Rock You'.
Sum 41's performance is always a treat, and the band performing in an arena does not disappoint. Hopefully the band will return fast for a show of their own, in a venue close to the capacity as this one.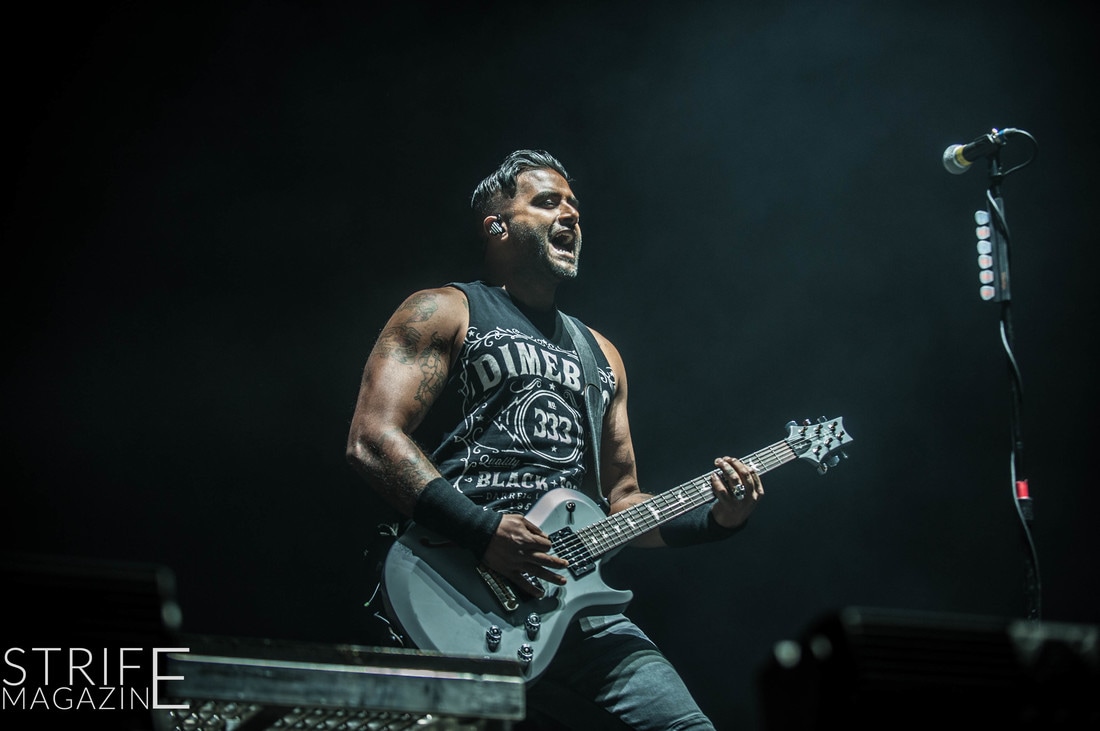 Linkin Park kicked off their set with a brand new track 'Talking To Myself'.
A few minutes before the show, the audience was instructed to record their performance of 'Talking To Myself' in full and upload it onto a website given by the band. They would use the footage for a live music video for the track. Anyway, 'Talking To Myself' marked the beginning to a set of great diversity, creativity and quite frankly brilliance. Linkin Park left no stone unturned for their 2-hour lasting set and tracks from all era's were being performed. Soft tracks from the brand new record 'One More Light' were quickly followed by heavy old tracks such as 'One Step Closer' and 'Breaking The Habit'.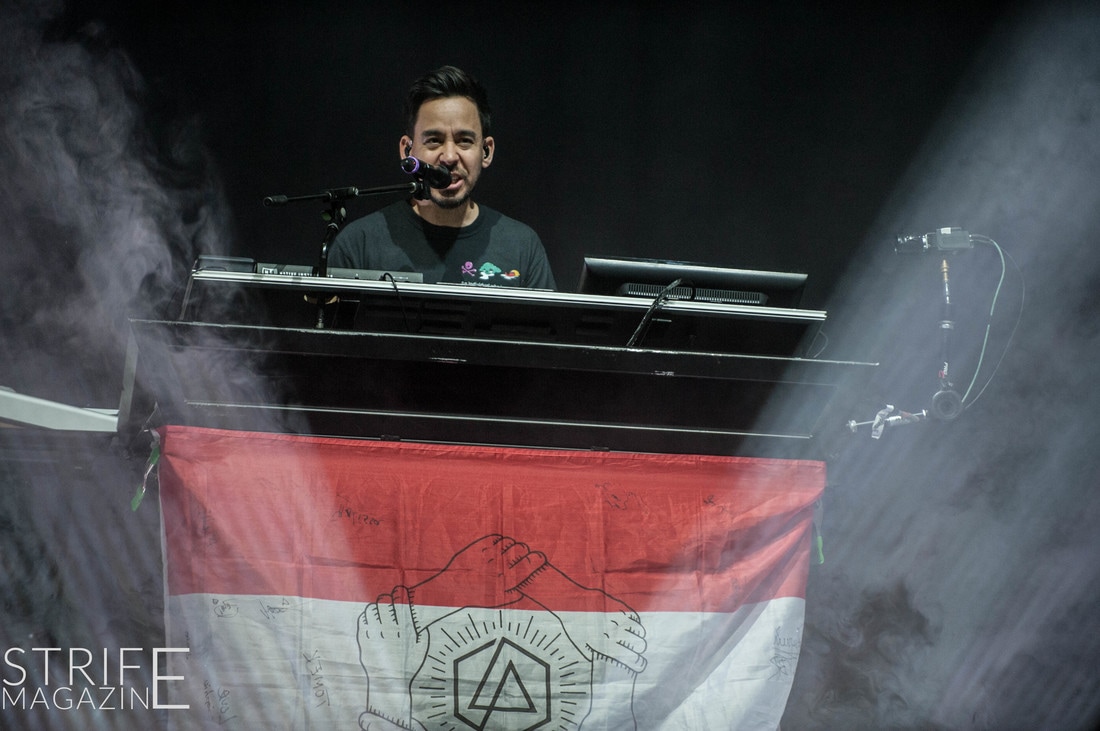 One of Linkin Park's many strengths is the fact that they have two remarkable vocalists, and while Chester Bennington is obviously the frontman of the group, on a lot of tracks it's Mike Shinoda who is the one taking the lead on many tracks. Besides the many fan favourites that came along, Linkin Park also played the majority of the brand new album 'One More Light'. 'Invisible', 'Heavy', 'Good Goodbye', 'Battle Symphony', they were all played. Exceptionally well, I might add. A moment of pureness and honestly came along when emotional title track 'One More Light' was being performed. Chester Bennington spent this track being in the crowd as emotions rose on both the band and the audience side.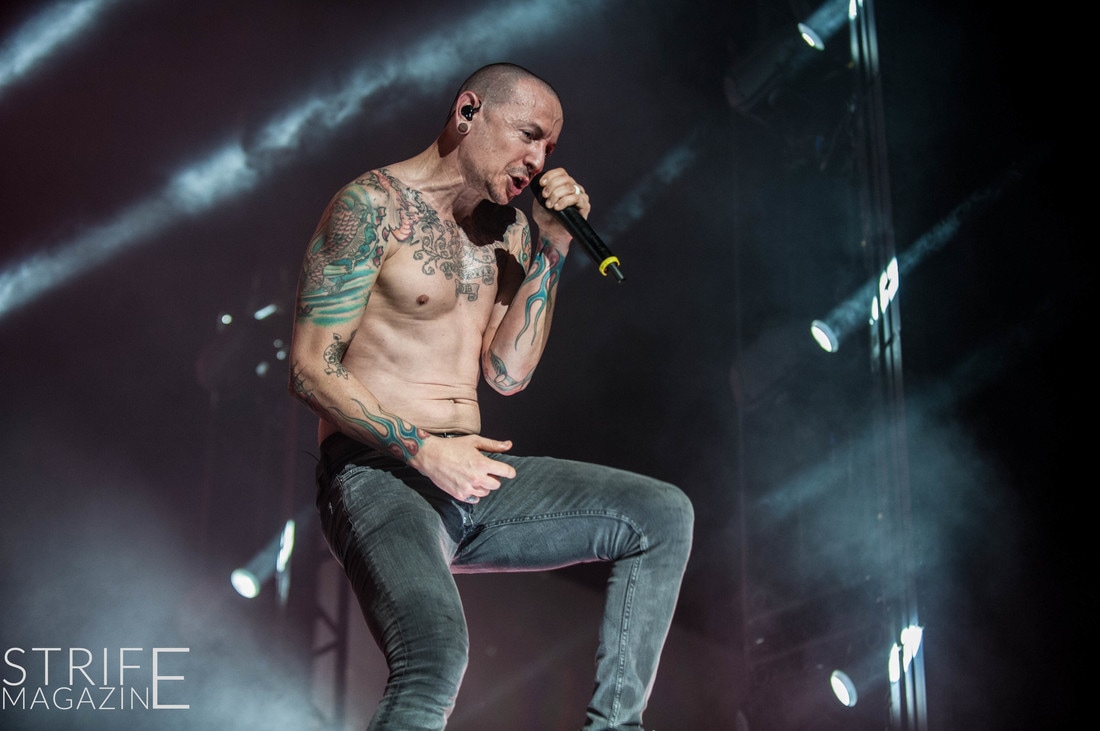 After a brief depart, Linkin Park got back on stage to perform albumcloser 'Sharp Edges', or well, an acoustic rendition of this particular track. This was followed by some of the biggest hits the band has had such as 'Numb', 'Heavy', 'Papercut' & last but definitely not least 'Bleed It Out'. While the moshpit whirled all night long, the size of it was a massive downgrade to the last time they paid a visit to the Amsterdam Ziggo Dome. On the Hunting Party tour, Linkin Park had a massive backdrop and a futuristic set-up on stage, while this time around the only effects they brought along was some balloons dropping to the floor at the last track 'Bleed It Out'. While this didn't make or break the performance, it was a bit of a disappointment taken the massive production we've seen the band bring last time. Either way, it was a night filled with great diversity, stellar performances and all-in-all a succesful show. Linkin Park are worthy of the sold-out Ziggo Dome they performed in.

All photos of the evening by Eva van Kuik below!

​Sum 41:

Linkin Park:
Popular articles
Show more
Latest Articles
Show more
Instant contact with Musicians & singers
Music
I'm the ONE
who loves music!
Retail
I'm the ONE
who goes to every concert I can.
Writer, Music Lover
I'm the ONE
who loves My Chemical Romance, fiction, grammar, and being a friend.
Student
I'm the ONE
you can find crying at a gig
Student
I'm the ONE
who loves to chat about music!