LIVE REVIEW: Halestorm Treat Sold Out Tilburg Crowd To Same-Old Rock Show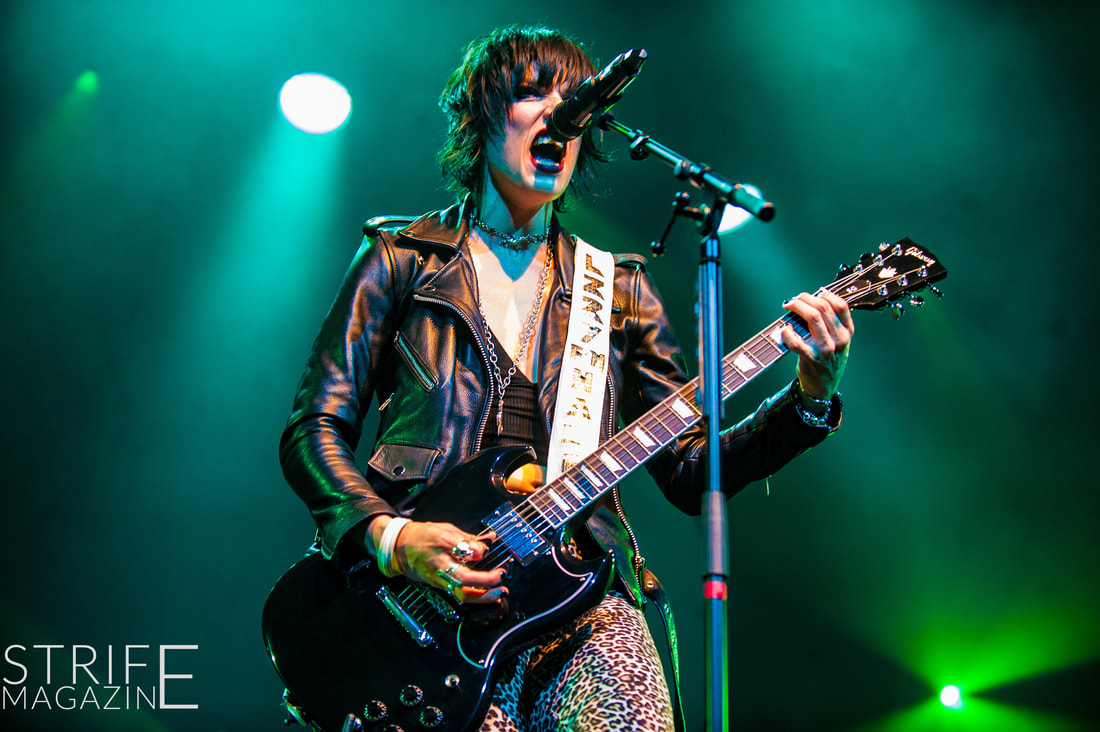 Rock phenomenal Halestorm recently released their new record "Vicious", which obviously means a new tour cycle, too! Over the years, the band have picked up steam and fans left and right, which resulted in the band selling out the 013 venue in Tilburg, with a capacity of 3.000 fans.

Halestorm kicked off their set with Lzzy Hale showcasing her impeccable vocals, singing the line "but I just can't resist the urge to stand here in the light" from the band's "I Get Off". I'm sure I don't have to tell you why that's a great intro to a liveshow!

Unfortunately, the show as a whole missed the punch, as Halestorm's liveshow has been the same for quite some years now. Lzzy Hale's vocals are outstanding live, Arejay Hale's drums are a real treat to watch and musically, this band are one of the strongest in the game, but with a fanbase and discography growing as rapidly as Halestorm's not to mention the fact that they are selling out big clubs in Europe and even playing arena's on a co-headliner in the United States of America, I expected more production from the ever-growing rockers.

With that being said, there's not much to tell about the band's performance, other than the mentioned expertise musically wise and the charisma the band and most impactfully frontwoman Lzzy Hale have to offer. Therefore, you can check out the visual presentation of the show in Eva van Kuik's photo gallery below:
Related articles
Show more
Popular articles
Show more
Instant contact with Musicians & singers
Music-based Writer
I'm the ONE
who is always there to share an enthusiasm for music and living in the moment.
Student and Writer
I'm the ONE
who's passionate about music, writing, and dance.
Retail
I'm the ONE
who goes to every concert I can.
Medical Receptionist
I'm the ONE
from Oahu Hawaii
photographer
I'm the ONE
who captures every moment