LIVE REVIEW: Parkway Drive Set Amsterdam Ablaze With Pyro-Filled Show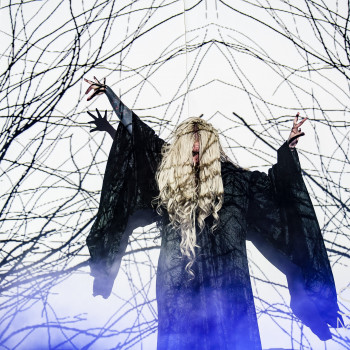 Early on in the year 2019, one of the most brutal metalcore came to Europe: Parkway Drive came to promote the latest record "Reverence" with support from the massive Killswitch Engage and deathcore act from down under: Thy Art Is Murder.

The band embarked on their massive trek, in which they played some massive venues, in some countries even arena's. -In The Netherlands, Parkway Drive took on the AFAS LIVE, which is by far the biggest headliner show the band have played in The Netherlands if we don't count festivals, as the band was one of the headliners on Lowlands a couple years ago.

A "clubshow" of this size brought along a truckload of opportunities, which Parkway Drive took full advantage of. Their set was empowered by a mountain of special effects, and even a string quarter to perform with the band on the slower tracks which occured throughout the band's performance.

Together with iconic sets from Kilswitch Engage and Thy Art Is Murder, Parkway Drive truly sat the venue ablaze and we feel very fortunate to have photographed all the band's performances. Check out Eva van Kuik's photos in the gallery below.
Thy Art Is Murder
Killswitch Engage
Parkway Drive