M. Shadows (Avenged Sevenfold) Opens Up About Metallica And Other Influential Bands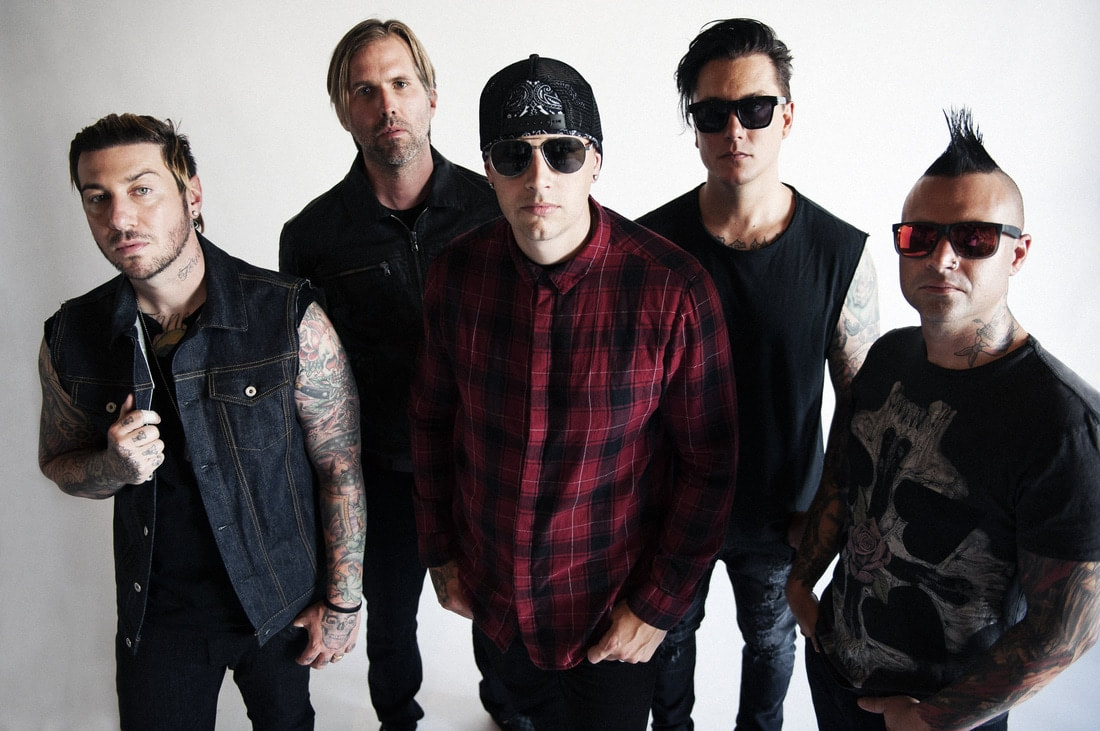 Not only do music and the artists who create it accompany us through life and make everything a little more awesome, they also tend to inspire and influence each other. One band that has certainly had a major impact on a lot of musicians in the scene is Avenged Sevenfold. But who inspires them? What music did they grow up with?
Frontman M. Shadows has answered those and more questions for you in the debut episode to a podcast by longtime journalist Ryan J. Downey called "Speak 'N' Destroy" which focuses on "all things Metallica".
About the very roots of his music taste, M. Shadows remembers:
"My dad saw Guns 'N' Roses on Headbanger's Ball and he got me "Appetite for Destruction" when I was very young, probably in first grade. I remember rocking out with my tape player and jumping on the bed [playing air guitar to] Slash's solos. [...] I remember the Nirvana "Nevermind" tape being in the car. The first CD I ever bought was Pearl Jam's "Ten"."
Another portion of influential bands were found by listening to the radio, he explains, including artists such as Green Day, The Offspring, Bad Religion or Soundgarden.
It was with the help of his band mate at the time, James Owen Sullivan, who was known to the majority of people as The Rev, that M. Shadows discovered Metallica:
"We were probably 10 or 11 years old. If you went into his room, it would be like every Hit Parader magazine ripped and put on the walls, all of the posters. He had this wall of tapes; he probably had 3,000 tapes and copies of tapes. Dream Theater, Metallica, King Diamond, everything. [...] I remember going into his room and he was playing [along to] the "Black Album"."That's how I was introduced to Metallica. [...] He'd known about Metallica for a lot longer than I did. I was a casual listener. [...] But he was the one that got me into the deep shit, the bands that weren't necessarily played all over radio. Even though Metallica was the biggest band, he was the one that kind of cemented that for me."
One of his favorite things about Metallica soon turned out to be the acoustic bits in some of the songs, like for instance "Fade To Black". He states:
"I don't even know how they came up with that. It's two different keys. It's got the greatest little run-up; like it feels dark, into light. When you can convey stuff like that it's almost like classical music, on the level of Mozart and the great compositions that can make you feel something with just a few notes. That's really hard to do. I have so much respect for it because it makes you feel something so deep. When they go clean, when they go melodic, it's brilliant."


Looking back on the first time the guys in Avenged Sevenfold actually met Metallica, Shadows has some things to share as well. Apparently Metallica frontman James Hetfield approached the band's tour bus wearing an Avenged Sevenfold sweater. After the show that night, Lars Ulrich made an appearance as well:
"Lars came in with a drink and we just talked to him for two hours. And he's just chilling, talking... He's great. He had his toothpick in his mouth, you know? It's Lars! That was our first experience with them. It was really cool."
Definitely quite the journey, especially considering the fact that Metallica actually brought out Avenged Sevenfold as a support act for a bunch of their shows earlier this year...
If you are curious as to what else M. Shadows had to say about Metallica and other influential bands as well as a wide variety of subjects including the alternative scene nowadays and the early beginnings of Avenged Sevenfold, you can check out the podcast
here
.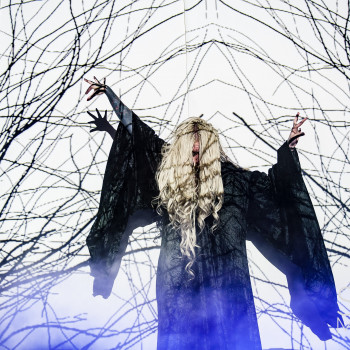 Glenn van den Bosch
18-10-2017 4 mins read
Related Musicians & singers
Natalie Ramos

Music-based Writer

CA$ 0,07 pm

Paige Bower

I am at college

CA$ 0,08 pm

Núria Pedrós Peró

Writer

CA$ 0,13 pm

Catalina Soboredo

Future economist.

CA$ 0,07 pm

Asya Kardzhaliyska

trainee optical consultant

CA$ 0,07 pm
Show all