Moose Blood Part Ways With Drummer Glenn Harvey Over Sexual Harassment Claims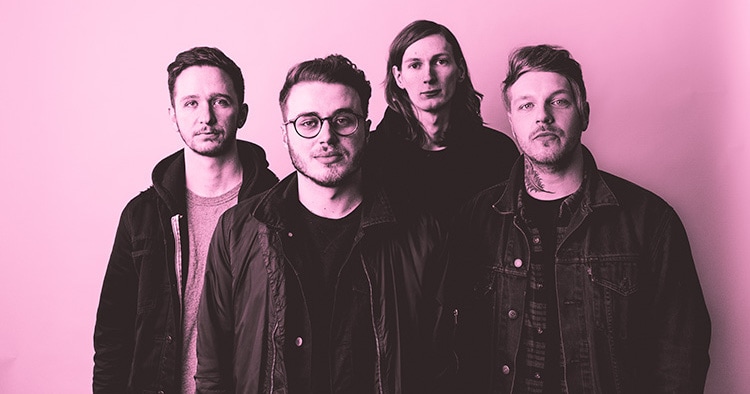 Sexual harassment against anyone of any gender by anyone is never acceptable and should never be condoned, but especially when that person has influence over a large audience of devoted fans, many of whom are young and impressionable, and who may emulate the behaviour which their idols perpetuate if their actions are not publically addressed and dealt with in the proper manner.

​Which is why it is a relief for many to hear that melodic emo quartet Moose Blood have today announced that they have parted ways with their drummer Glenn Harvey, after accusations surfaced online that he had been sending unsolicited nude pictures and videos to several young women. One woman had originally made accusations against Harvey in 2015, though her story went largely unnoticed until recently, when several other girls also came forward, making claims that they too had been sent explicit messages by the drummer. The original woman in question had originally been thought to have been underage at the time the messages were sent, however she has since stated that she was over 18 when the incidents took place. Below are screenshots from the young woman in question showing the messages sent to Harvey by her boyfriend asking him to stop sending the unsolicited images and videos, along with her full statement regarding the incidents:


​Once these stories surfaced, there was an immediate outcry from fans of the band and from the general music scene for some form of response from the band, which came today in the form of the announcement from Moose Blood on their Facebook page that for the present time, Glenn Harvey is no longer a member of the band. You can read their statement below:
Despite this important step in recognising the actions of their drummer, Moose Blood have yet to comment on the stories being brought forward by another young woman which involve one of the members of the band sending intimate pictures of her from her phone to the other bandmates via their group chat without her consent. The woman in question was 19 at the time.

No matter who you are or what position you believe you hold in any community, making people feel unsafe, uncomfortable and pressurised is never okay. While a few pictures may appear to some to be harmless, the effect of being repeatedly sexually pressured and harassed can last a lifetime. Moose Blood have cancelled their planned show in St Louis tonight (March 22nd), but have pledged to continue their tour with one of their close friends playing drums. While the actions of Harvey -and potentially other members of the band if the other allegations are taken further- cannot be excused in any way, the acknowledgement of their wrongdoing is a step in the right direction, and the band are now attempting to move forwards and leave these events in the past as much as they can, taking on the repercussions as they are placed upon them.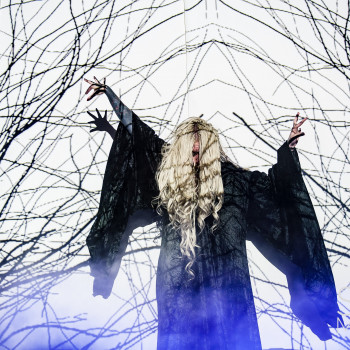 Glenn van den Bosch
22-03-2017 4 mins read
Related Musicians & singers
Núria Pedrós Peró

Writer

US$ 0,10 pm

Paige Bower

I am at college

US$ 0,07 pm

Melanie Gomez

Music Journalist /

US$ 0,33 pm

Gael A

School

US$ 0,08 pm

Bailey Dupuis

Writer

US$ 0,08 pm
Show all