Morale Release New Single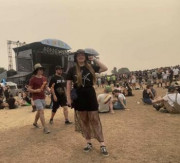 Georgia Haskins
31-01-2020 2 mins read
The future of music is growing into more than just sound, instead gaining a heavy reliance on the way artists connect through their songs, and the notion that music can convey much more than previously thought.
Growing into the scene at the peak of this daunting awakening is UK based band, Morale.
After discovering them through their incredibly emotive EP, 'Left For Dead', it was clear that there was nothing that could stop them in their path to becoming one of the next big things.
Each of their tracks finds a way to resonate with the audience, whether that be through their thought provoking lyrics, or their irresistibly nostalgic sound.
Morale have proved they can handle what the world of music means, lathering each song with emotion, skill, personal experiences and most importantly, truth.
Continuing on their awe-inspiring streak, Morale have released their first single of the new year, 'Embers'.
'Embers' opens with a signature Morale sound, something they have solidified within their music through only a handful of songs.
This track aims to prove that they are certainly not done with their emotive storytelling, as each lyric is accompanied by the sombre and solemn vocals of their talented frontman. Hand in hand, each instrument is carefully intertwined to add to the story, to accompany the mood; to create a track that connects.
This single is certainly a sign that Morale have no intentions on slowing down, and remain as sincere to their sound as ever. We can only hope this is the first of many songs to come in the new year, and we can't wait to hear what's next.
Will 2020 be the year Morale leaves other bands for dead?