More 'Rick & Morty' Episodes Are Coming Soon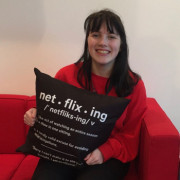 Eva van den Bosch
06-12-2019 1 min read
Last month, the much-anticipated fourth season of 'Rick & Morty' was dropped and many fans wondered why there were only 5 episodes while they were originally promised 10 episodes.
Luckily, Spencer Grammer (who plays Summer) has assured us that the five episodes re still coming.
She said the following to Collider: "You'll see some pretty dynamic stories for Summer coming up. We have, I think, two more episodes airing in this chunk. And then we have another five coming out eventually, sooner than later.
And then we also have, I know they're working on season five. I hope we do get to explore more from her background and the future and just in general."
Are you excited? Let us know!