My Demons Galore Release "Carry Your Own Light"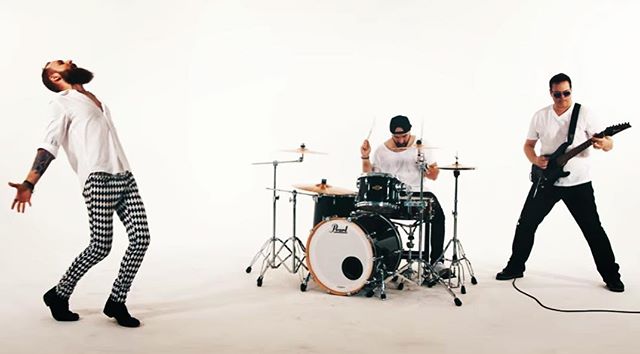 My Demons Galore is a hard rock band from Brooklyn, New York consisting of Dan, Aron, and Serg. In 2016, they released their self-titled debut EP which was released on Halloween! So yeah, you can say the album's name was perfect for such a dark holiday. We're totally into it! 

​Mirroring legendary artists like Queen, Muse, and My Chemical Romance, the band is now releasing new music after a short hiatus in 2017.

​Between parting ways with some of their original members and dealing with emotional and personal issues, My Demons Galore is a band that doesn't give up. After all, that's what their music is all about, so why would they?

Their newest single, "Carry Your Own Light", is an anthem dedicated to the anyone who struggles with mental issues. The video opens with the text, "To the beautiful souls who keep their spirit high in the face of mental struggle."

The video then shows a noose along with some negative flashbacks, inviting the audience into their world of chaos and self-destruction. The camera then goes on multiple people in a dark room, who are simply standing there expressing all of their emotions. The chorus' lyrics, "Even if your heart is breaking / Keep on carrying that light / Carry your own light / And when you're close to fainting / Don't let them take away your life / Take away your life," go perfectly with each person shown.

By the end of the video, the people all figure out how to balance out their light and dark to ultimately become whole. Instead of running from themselves, they held their heads up high and continued to fight to keep finding the light at the end of the tunnel. And that's exactly what everyone should be doing. Because like My Demons Galore said, you're all such "beautiful souls."

Check out My Demons Galore's music video for "Carry Your Own Light" below:

Related articles
Show more
Popular articles
Show more
Latest Articles
Show more
Instant contact with Musicians & singers
Photographer, editor, writer & entrepeneur
I'm the ONE
Passionate and knowledgeable in anything music related!
Retail
I'm the ONE
who goes to every concert I can.
Student and Writer
I'm the ONE
who's passionate about music, writing, and dance.
Music-based Writer
I'm the ONE
who is always there to share an enthusiasm for music and living in the moment.
tech support, music magazine