Netflix Cancels 2 Shows After First Season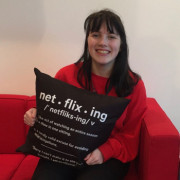 Eva van den Bosch
31-03-2020 1 min read
Yesterday, Netflix shared the good news that they are renewing brand new thriller show 'Locke & Key' for a second season.
Unfortunately, they have now also shared that new series 'V Wars' starring Ian Somerhalder and 'October Faction' will be cancelled after just the first season.
According to Deadline, Netflix is in talks with Ian Somerhalder about working together on other projects.
Stay tuned for more information!