Northlane Announce New Record, Release First Single & Announce World Tour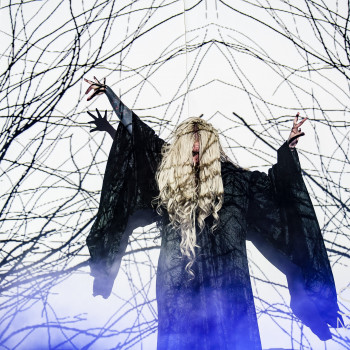 A lot of Northlane news!
The band have announced a new record after they have been teasing all week. The record is going to be called "Alien" and will be released on the 2nd of August.
They have revealed the album artwork, which you can check out below:
The tracklisting looks as follows:
'Details Matter'
'Bloodline'
'4D'
'Talking Heads'
'Freefall'
'Jinn'
'Eclipse'
'Rift'
'Paradigm'
'Vultures'
'Sleepless'
The band has also released the first single off of the record, which is called "Bloodline" and comes with an accompanying music video.
As if that wasn't enough, they have also announced a world tour in order to support the upcoming record.
The first leg of the tour that they have announced will be the UK/Europe leg. Supporting them will be Silent Plant & Void of Vision.
The direct support is yet to be announced.
​You can check out the dates and venues on the tour poster below and the new track below that! Don't forget to share your thoughts.
Popular articles
Show more
Latest Articles
Show more
Music experts
Photographer, editor, writer & entrepeneur
I'm the ONE
Passionate and knowledgeable in anything music related!
Company Director
I'm the ONE
who will help you get a great singing voice + cook amazing vegan-friendly food.
I'm the ONE
who went to Oxford to follow her dreams no matter how hard.