Oliver Sykes & Jordan Fish Are Climbing Mount Kilimanjaro This Week For Charity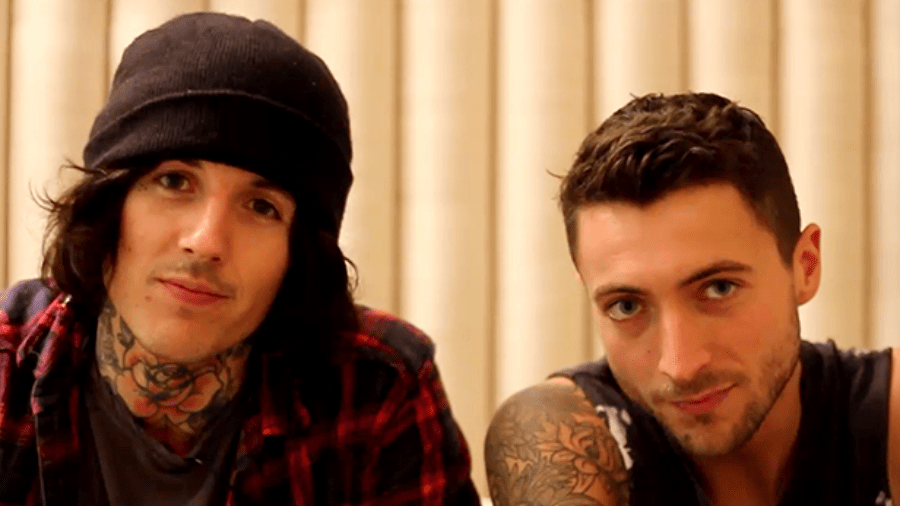 That Oliver Sykes and Jordan Fish are going to climb Mount Kilimanjaro was announced a long, long time ago, but this week, it's finally going to happen!
​
The initiative for this climb comes from Jordan Fish, who's doing it to raise money for the Pediatric Intensive Care Unit, as he was excellently helped in times of need when his little daughter needed it the most.
Jordan Fish shared the following explaination when it comes to the climb:
"

Our 4 day old baby Eliot suffered what we eventually found out was a Brain Haemorrhage. My wife Emma and I reacted as quickly as we could as soon as we began to feel his crying changed from what you would consider 'normal' to something else. We called an ambulance in the early hours of the morning and did our best to keep him calm, awake and alive.

"In the early hours of Monday morning we were transferred in a special ambulance to the Paediatric Intensive Care Unit at Southampton hospital where he stayed for 5 days under the 24hr supervision on the amazing team there."The Paediatric Intensive Care Unit in Southampton is the lead centre in South Central England. Their 14 bed purpose built unit cares for children from birth up to 18 years of age. They care for patients with some of the most complex illnesses and injuries and work closely with specialists from all surgical and medical areas. The unit, which looks after 950 to 1,000 patients per year from across southern and central England, is the sixth largest PICU in the UK by number of admissions and has one of the best survival rates. Children are referred to them from hospitals as far afield as Plymouth, Milton Keynes and the Channel Islands. They also have a 24-hour retrieval service which helped bring Eliot safely from Basingstoke to Southampton"While in hospital I decided that I would focus myself on doing something positive for the ward and trying to raise enough money to pay for a new bed for them. Oli asked immediately if he could join me and help raise as much awareness for this cause as possible. In October 2017 we will fly to Tanzania where we will climb Mt Kilimanjaro over the course of 8 days. Our itinerary will look something like this…DAY 1 DEPARTURE FROM THE UKDAY 2 MOSHIDAY 3 MTI MKUBWA 2780m 3-5 HRS TREKKINGDAY 4 SHIRA CAMP 3505m 7-9 HRS TREKKINGDAY 5 BARRANCO CAMP 3972m 6-7 HRS TREKKINGDAY 6 KARANGA VALLEY 4002m 5-6 HRS TREKKINGDAY 7 BARAFU CAMP 4600m 5-6 HRS TREKKINGDAY 8 SUMMIT DAY 5895m 12-14 HRS TREKKINGIn terms of Eliot's recovery we still have a very long way to go and we are taking each day at a time, however he is still alive to fight, he is breathing on his own and we are seeing small improvements every day. He is a little fighter and has shown amazing signs of recovery already, even at this early stage. We owe that completely to the Nurses, Doctors, Neurologists and staff at PICU.Please donate generously, share this page as wide as possible and help us reach our target."


You can help the campaign succeed by donating via this link!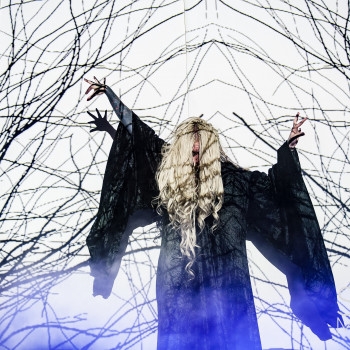 Glenn van den Bosch
09-10-2017 4 mins read
Related Musicians & singers
Natalie Ramos

Music-based Writer

US$ 0,08 pm

Asya Kardzhaliyska

trainee optical consultant

US$ 0,06 pm

Rosa Todd

Student

US$ 0,07 pm

Amy Stevens

Student

US$ 0,12 pm

Melanie Gomez

Music Journalist /

US$ 0,33 pm
Show all