Panic! At The Disco – Making 'High Hopes' A Fan's Reality In Adelaide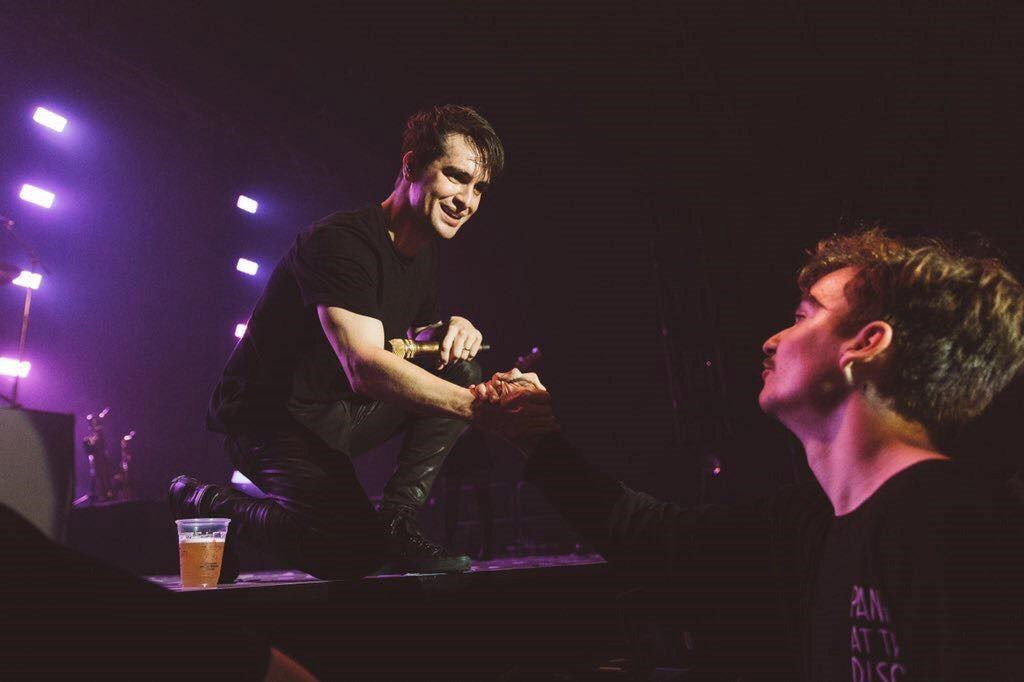 Photo by Jake Chamseddine

15-year-old aspiring musician Eric Zulic's dreams came true on Tuesday, October 9, when, while in attendance of the Panic! at the Disco concert in Adelaide, lead singer Brendon Urie pulled him up on stage to play drums after spotting a handmade sign that Eric had crafted earlier in the day. The singer asked if he wanted to come up on stage to play a chorus of their well-known hit "I Write Sins Not Tragedies" and Eric jumped at the opportunity. We had a chat to him post-concert to talk about the experience of a lifetime.


Strife Magazine: Eric! You must still be completely ecstatic about the events on Tuesday night! How are you feeling now?

Eric Zulic: everything just feels so surreal! Just the thought of everything happening the way it did really blows my mind!!

​
So, how did this actually come about?

I've been a passionate drummer for ages now and I've always loved SJC drums (they're my favourite drum brand) so I just thought to myself "why not take the risk? If you can get up there with Brendon Urie playing your dream drum kit to one of your favourite songs of all time, what's there to lose?" I began thinking about creating a sign and ended up making it in line on the day of the concert and although my friends and I had our doubts, obviously it achieved the best possible result!



When Brendon asked if you wanted to come up on stage, did you hesitate at all? Were you nervous?

I honestly wasn't nervous at all until Brendon said that I might not be able to play "Sins", but I was definitely not going to back down after getting his attention, so I just got up there and played my hardest!

I didn't realise at the time that Mike (Panic's guitarist) played the intro to "Dammit" by Blink 182 as a suggestion because I had Zack Hall (Panic's tour manager) in my ear telling me to breathe and to "kill it out there"! Having the opportunity to play a Blink song while onstage with Brendon Urie would have been the funniest and most amazing thing ever, but what can I say? I still actually got to play the drums along with Brendon's voice, Nicole's bass and Mike's guitar so I truly feel blessed!



How did it feel to be up on stage with Panic! at the Disco in front of a sold out crowd (3,000 people) in the Adelaide Entertainment Centre Theatre?

Before this experience, the biggest crowd I'd ever performed in front of was about 150 people at my school's music night. Being behind Panic's kit at the Adelaide Entertainment Centre in front of that many people felt amazing and it was a fantastic atmosphere.

Being on stage with any band has always been a dream of mine. To share my passion not only with everyone in the crowd but also the people who I look up to in person. I've been listening to Panic for about 7 years now so it was honestly all kind of a blur, it really did feel like a dream and it felt like my brain was jumping around while my muscle memory took control. It was definitely a learning experience and I took a lot away from it!

Performing has always been my biggest dream and this opportunity really did give me an insight into what will hopefully end up being a successful music career.

​
You're an aspiring musician, how long have you been playing drums? And do you play any other instruments?

My love for music started when I was about 10-11 years old. I was watching a Fall Out Boy performance and I couldn't help but think about how cool Patrick Stump looked with a guitar, so after begging my mum for ages, she finally bought me a cheap electric guitar. This is what I learnt a lot of the songs that I now know on. I would sit on youtube for hours searching for tutorials of songs that I loved.

This somehow lead me to discover Josh Dun from Twenty One Pilots. Something about the way he drummed really spoke to me and before I knew it I was attempting to air drum along with him, even though I'd never sat behind a kit before and didn't have much knowledge about what the different drums were.

Brendon Urie really inspired me in the sense that he is multi-talented and has the ability to play a number of different instruments. I figured that since I'd learnt the guitar, another instrument shouldn't be too difficult so I gave it a shot. For Christmas in 2015 I got my first drum kit and instantly fell in love with it. My first attempt at the basic rock beat was a success and I just knew that this was what I wanted to do.

Over the years I've also picked up bass guitar (inspired by Ross MacDonald from the 1975), and piano (inspired by Tyler Joseph from Twenty One Pilots).



Anything else that you'd like to add?

I'd just like to thank the entire band and crew for giving me this opportunity. It was a boost of confidence that I needed and the most inspiring night of my life. I honestly can't thank you all enough for it! I'd also like to thank Zack Hall for being so helpful and supportive and just so lovely in general to the fans, we all love and appreciate what you do! Finally I want to thank all of my family and friends for the endless support, especially the ones that were with me at the concert and helped to get me up onto the stage. I really do love you all a lot.


​If you'd like to follow Eric's music journey and find out what's next for him, you can check out his Instagram:
@eric_euphoria
.
Written by Amber Eccles
Photos from the show by Jake Chamseddine (
@jakechams
)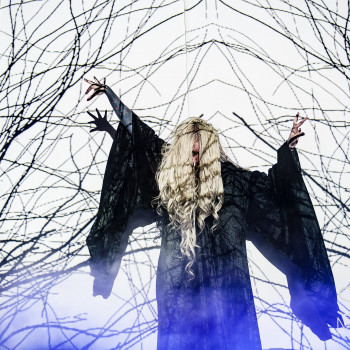 Glenn van den Bosch
24-10-2018 7 mins read
Related Musicians & singers
Paige Bower

I am at college

€ 0,06 pm

Natalie Ramos

Photographer/Writer

€ 0,05 pm

Núria Pedrós Peró

Writer

€ 0,08 pm

Catalina Soboredo

Future economist.

€ 0,05 pm

Asya Kardzhaliyska

trainee optical consultant

€ 0,05 pm
Show all