PHOTO REVIEW: Architects Give It Their All In Tilburg's 013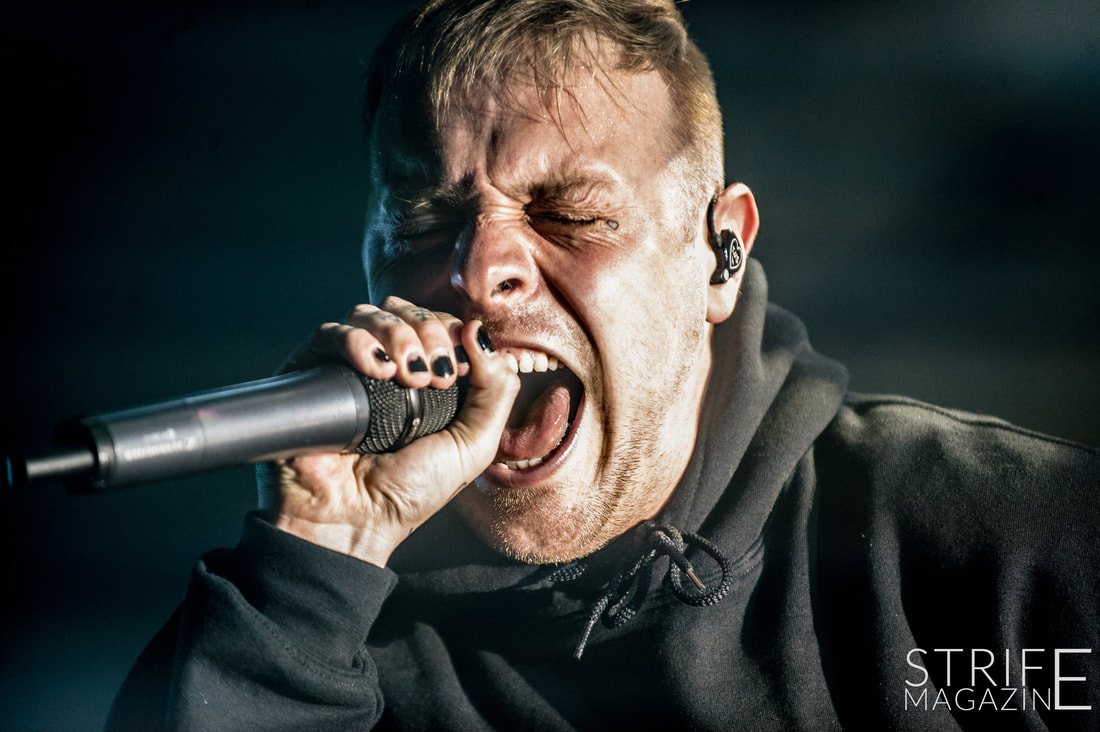 Architects, the band who have had a steady career all throughout their years as a band, returned to The Netherlands for a headliner show. The band returned to Europe following the release of their latest single "Doomsday", which released in mid 2018.

While the band had played 500-1500 capacity venues in The Netherlands max, they sure have grown quite a lot since the release of their 2016 record "All Our Gods Have Abandoned Us".
Their success is easy noticable, given the fact that the band performed in front of a sold-out crowd of 3.000 people in Tilburg's 013, with even bigger shows happening all across Europe.
Such a massive venue brings along new challenges though, as with a bigger stage, you can bring quite the bigger production along aswell. Luckily, this came as no surprise to Architects, and the band came packed with epic props and tricks, giving the band's performance compared to the last few ones, a massive boost in production value.
The band performed a bunch of tracks from the latest release "All Our Gods Have Abandoned Us", but also old classics such as "These Colours Don't Run", "Black Blood" and "Alpha Omega" were being played. The band had a clever design set up behind them, in the shape of the album cover of "All Our Gods Have Abandoned Us", with the circle in the middle being a screen on which bits and pieces of music videos etc. was shared.
Furthermore, Architects also brought along pyro to empower their performance even further, aswell as fireworks and confetti, making sure everyone got their money's worth. It's not like Architects needed all those props, as their tracks, aswell as their stage presence speak for themselves. Frontman Sam Carter was as strong as ever and screamed one track after the other what seems like quite effortlessly. The rest of the band empowered the frontman with their extraordinarily executed riffs, rhythms and breakdowns.
We witnessed the entire show and photographed the band's extraordinary show. Check out Eva van Kuik's photos below!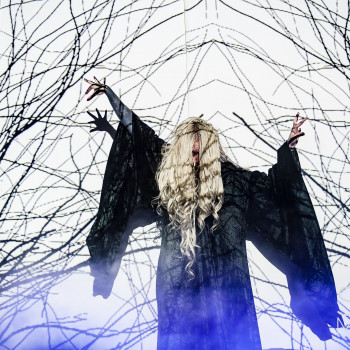 Glenn van den Bosch
03-02-2018 5 mins read
Related Musicians & singers
Glenn van den Bosch

Photographer writer

US$ 0,30 pm

Rosa Todd

Student

US$ 0,07 pm

Amy Stevens

Student

US$ 0,11 pm

Núria Pedrós Peró

Writer

US$ 0,10 pm

Paige Bower

I am at college

US$ 0,07 pm
Show all