PHOTO REVIEW: Blackbear Gives It His All For Dutch Fans In Tilburg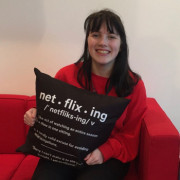 Blackbear returns to The Netherlands for a show surrounding the release of his latest album 'Anonymous'. While the turn-out wasn't very well, which resulted in the balcony to be closed, Blackbear had an ecstatic crowd.
When the rapper took the stage approximately 20 minutes after he should have, Blackbear performed 'Chateau', followed by a mixture of songs from his repertoire, including a few songs from his latest effort 'ANONYMOUS'.
Eva van Kuik was present this evening to capture the performance through her lens. The photos can be checked out in the gallery below.