PHOTO REVIEW: Enter Shikari Take Their 'Take To The Skies' Anniversary To Utrecht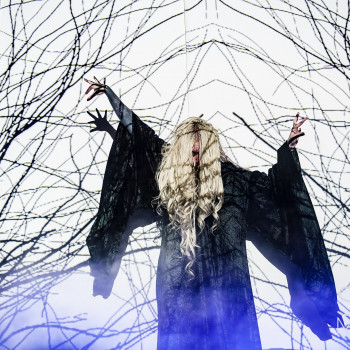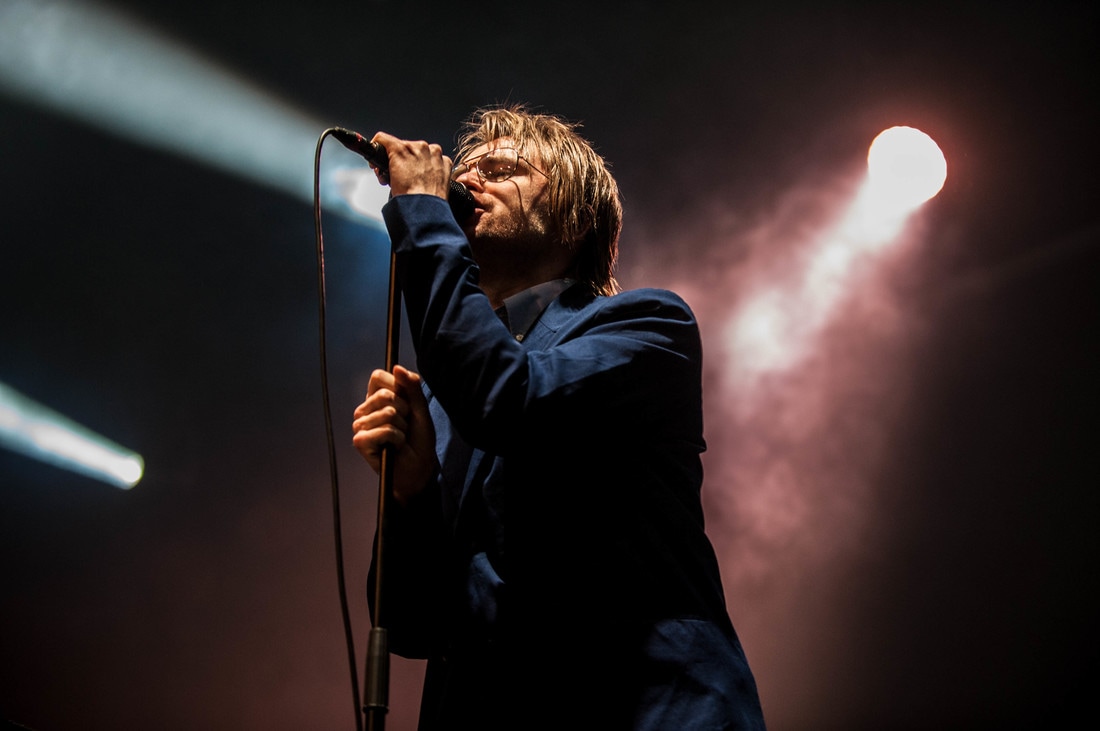 Enter Shikari are currently touring Europe as part of their 'Take To The Skies' 10-year anniversary. The debut album is still highly relevant today and Enter Shikari are taking this album in full over the globe. The band just finished off their U.S. leg of the tour with Being As An Ocean and are currently in Europe together with Mallory Knox.
After the European shows, Enter Shikari will headline Slam Dunk Festival in the United Kingdom.

Mallory Knox will be touring Europe relentlessly this Spring and Summer, as they are not only touring here with Enter Shikari. They'll be back in The Netherlands as support for Simple Plan and they'll be playing shows with Good Charlotte in other countries. The band recently released their latest record 'Wired' and played a good chunk of tracks off of this new album on their setlist.

Entering the stage elegantly and nonchalant while holding fancy beverages such as wine, Enter Shikari kicked off their what turned out to be an extraordinary night of diverse politically driven music and fanatic moshpits with a song obviously off of 'Take To The Skies', the album that got them where they are today: 'Stand Your Ground, This Is Ancient Land'.

Enter Shikari performed their debut album in full, and whether it was intentionally crafted that way, the tracks from this album translate exceptionally well in a live capacity, making for an energized and standout show. Among the many epic performances this evening, the performance of the monstrous hit 'Sorry You're Not A Winner' was memorable to say the least and summoned an excrutiating moshpit. Eventhough the deadly moshpit, the crowd's energy remained consistent on a high level.

Enter Shikari truly killed it in Utrecht this evening, but don't take our word from it!
Check out the many photos we took of both Mallory Knox aswell as Enter Shikari below and let us know if you've seen or will be seeing Enter Shikari on their current 'Take To The Skies' anniversary tourcycle!

Photos by Eva van Kuik


​Mallory Knox:

Enter Shikari:
Latest Articles
Show more
Instant contact with Musicians & singers
Music
I'm the ONE
who loves music!
Retail
I'm the ONE
who goes to every concert I can.
Writer, Music Lover
I'm the ONE
who loves My Chemical Romance, fiction, grammar, and being a friend.
Photographer, editor, writer & entrepeneur
I'm the ONE
Passionate and knowledgeable in anything music related!
Student
I'm the ONE
you can find crying at a gig