PHOTO REVIEW: Limp Bizkit Treat Tilburg Crowd To Hit-Filled Set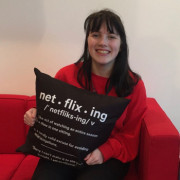 Limp Bizkit made their annual trek down to The Netherlands to perform a show in the packed 013 in Tilburg. Just like last year, Limp Bizkit sold out the place in no-time and if you have ever been to a Limp Bizkit show, you understand why. The legendary rockers, mostly known for their album 'Chocolate Starfish and The Hot Dog Flavoured Water' give one hell of a show.
Eva van Kuik was there this wonderful evening to capture the band's performance through her lens. Check out the photos she made this evening.