PHOTO REVIEW: Nothing More & Life's Electric Tear Up Alkmaar's Victorie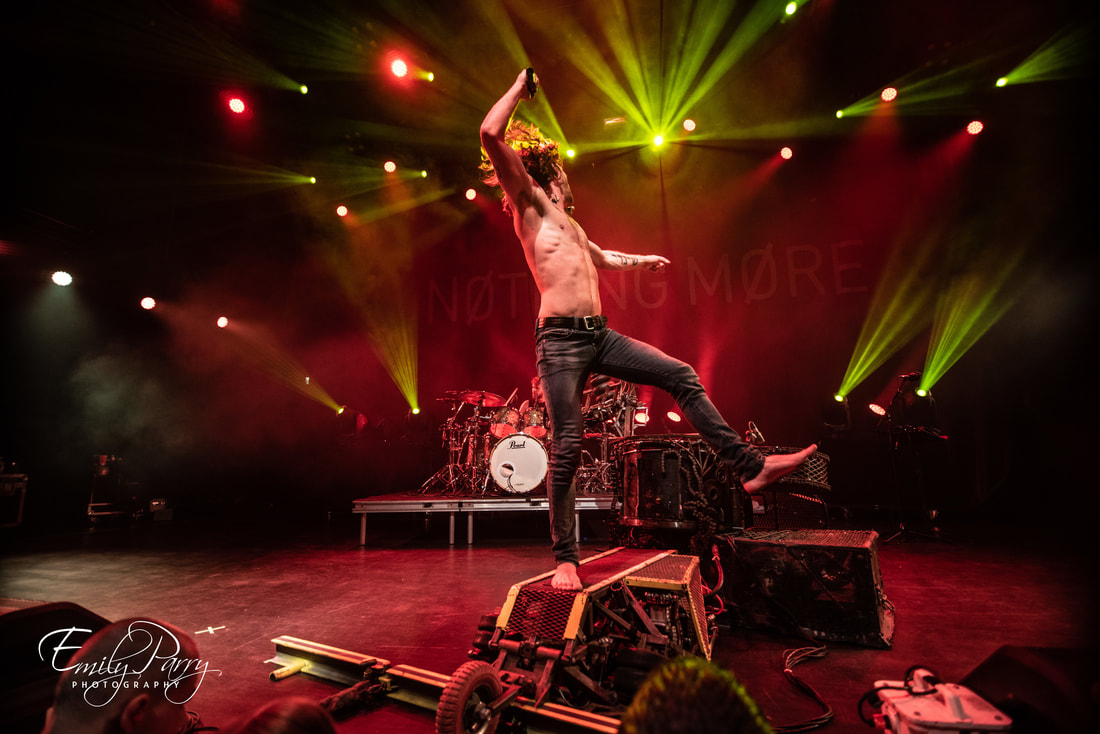 It's a hot sunday night and the Victorie in Alkmaar is going to treat us for some heavy rock sounds.

Life's Electric
Up for the task of warming up the crowd is the Dutch band Life's Electric. The current formation of Life's Electric is only 1,5 years old, but don't let this fool you. Their American rock-like sound is very mature and can fit with bands like Papa Roach, Breaking Benjamin or Bring me the Horizon.
From the start of the show singer Ferry van der Woude dominates the stage with his energetic performance. Ferry does a good job connecting to the audience, has a great vocal performance and also plays second guitar for some parts of the show. It doesn't take long for the people on the first rows to start moving their heads to the music of Life's Electric, which makes them a great warm up for tonight.
The show is rock solid and the musicians play tight. Life's Electric is a perfectly fitting opening band. Their debut album is released in November of this year, and it won't surprise me if we're going to hear a lot more from this band.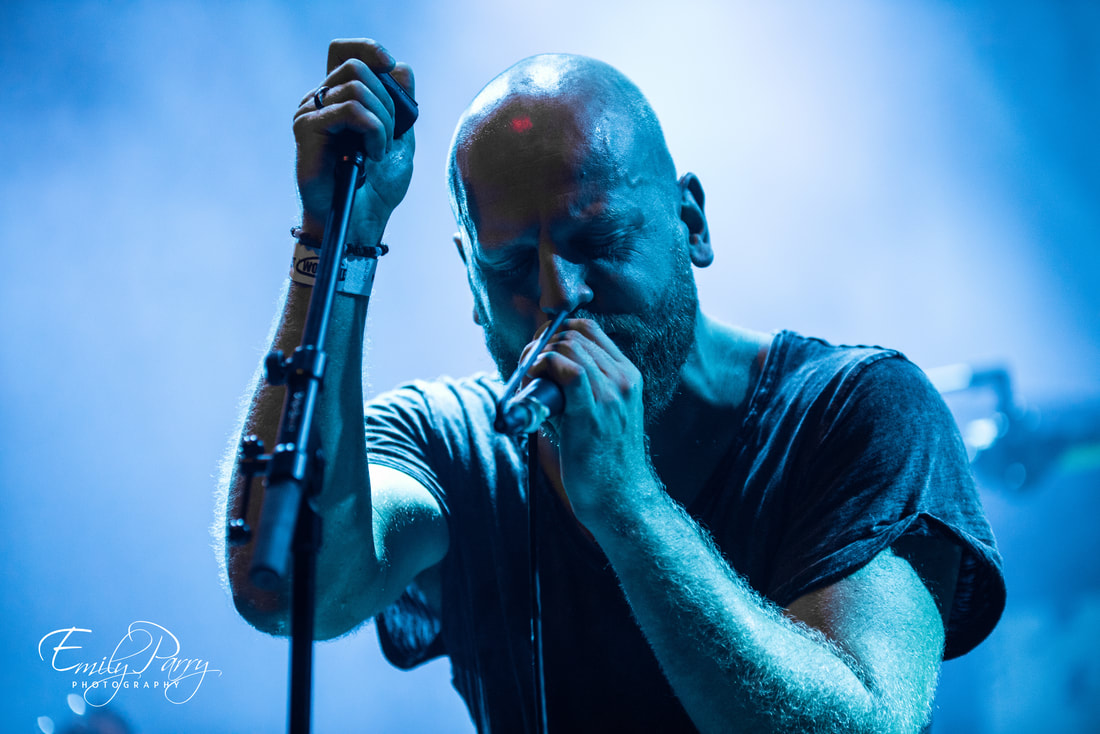 Nothing More
After a quick changeover, a weird looking rusty steel construction has appeared on stage with some drums attached and some heavy low-end frequencies are coming out of the speakers. The time for Nothing More has come!
After an electronic intro singer Jonny Hawkins comes on stage and joins the rhythmic beats by playing on the steel construction in the middle (fun fact: Jonny used to be Nothing More's drummer). Characteristic for the Nothing More singer is his shirtless and shoeless appearance which makes him very easy on the eye, which almost makes you forget his amazing and dynamic vocals and stage performance. Jonny is the star of the show and the audience eats out of his hands. The singer is everywhere and he gives everyone his attention.
The band played their show without effort and with some cool electronic influences here and there. The evening is full of energy and surprises, while the steel construction is used differently throughout the set with bass solos that are performed by the whole band and lifting the singer Jonny up high in the venue while he is playing some heavy dubstep-like music.
The audience is constantly treated with great material and a visually interesting show. The only time to catch a breath is during the ballad "Just say when", but after that it quickly goes back to mayhem with their most popular hits "Fade In / Fade Out", "Jenny" and "This is the Time".

Text by Lenny van Dijk
Photos by Emily Parry
Life's Electric
Nothing More:
Glenn van den Bosch
12-06-2018 7 mins read
Related Musicians & singers
Núria Pedrós Peró

Writer

US$ 0,10 pm

Paige Bower

I am at college

US$ 0,07 pm

Melanie Gomez

Music Journalist /

US$ 0,33 pm

Gael A

School

US$ 0,08 pm

Bailey Dupuis

Writer

US$ 0,08 pm
Show all