PHOTO REVIEW: Thirty Seconds To Mars Play Intimate Outdoor Show In Amsterdam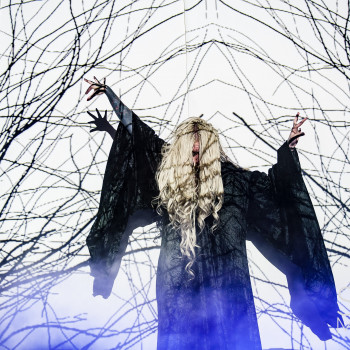 Amsterdam was home to the special concert series City Sounds earlier this month. The NDSM Werf was transformed into a festival-like hotspot for some shows showcasing some of the biggest talents the world has to offer.
Among these talents were the rocking brothers from Thirty Seconds To Mars, who came out to The Netherlands for the first time since their massive show in the Ziggo Dome. The outdoor show, luckily paired with incredible weather, made for quite the extraordinary night. The audience was filled with hardcore fans from the band, members from the Echelon, who came with special 30STM flags, shirts and various other pieces of merchandise.
The band took the stage a bit later than originally planned, but from moment one onwards, the rock performance was greeted with ecstasy, joy and good summer vibes. Thirty Seconds To Mars' discography is filled with catchy rock songs, sing-a-longs which makes for an interactive crowd.
Frontman Jared Leto didn't shy away from interacting with the fans either, as several fans were asked to join the stage for dances and were asked to aid in throwing several props (as you can see in the photos below) in the audience.
The whole ordeal looked incredible and made for epic so-called photo moments, with the props, flags, the excentric clothed Jared Leto and an excited crowd.
Check out the photos shot by Eva van Kuik below and let us know if you are planning on attending any Thirty Seconds To Mars shows in the future, or have attended any in the past.