Pokémon Release New Trailer For Pokémon Sword & Shield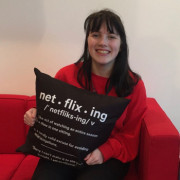 Pokémon are releasing a new game for the Nintendo Switch on the 15th of November, this year.
As usual, there will be two versions of the game, "Pokémon Sword" (blue) & "Pokémon Shield" (pink).
There will be a new world called "Galar" with new Pokémon, a new team and new rivals.
Now, a new trailer for the games has been released.
Check out all the new updates in the trailer below and let us know if you are excited!
🚨 Galar Research Update 🚨

✅ Galarian form Pokémon?
✅ New Pokémon discovered!
✅ A new team and new rivals

Get ready to explore what's coming in #PokemonSwordShield! https://t.co/VD4qkkaeIF pic.twitter.com/em7n4wD3io

— Pokémon (@Pokemon) August 7, 2019