'Ready Or Not' Makers To Direct New 'Scream' Movie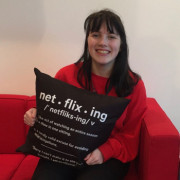 Eva van den Bosch
14-03-2020 1 min read
The official go-ahead for the fifth 'Scream' movie has been given!
Now, Discussing Film is reporting that the creators from last year's horror-comedy 'Ready Or Not', Matt Bettinelli-Olpin and Tyler Gillett, are going to be directing the new 'Scream' movie.
Whether the movie will connect to the previous parts of the franchise has not yet been revealed.
Stay tuned for more information!