Religion, New Record "Erase Me" & More With Underoath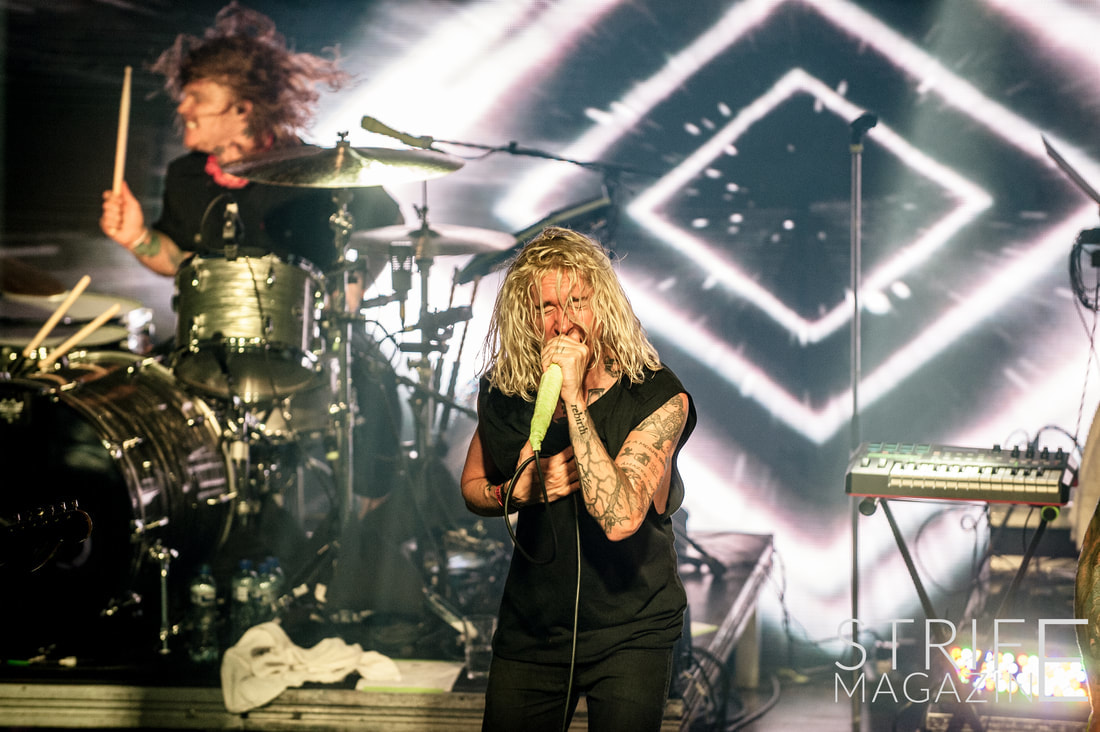 Underoath are currently travelling the globe, promoting the release of their comeback record "Erase Me". On their trek across the globe, they played a show in Amsterdam in de Melkweg. We were lucky enough to catch the band's vocalist Spencer Chamberlain before their show and discuss some hot topics with him, including the band's future without the Christian label, the highly anticipated new record "Erase Me" and touring the globe. Here's what we discussed:
Q: First of all, how are you guys doing today?
A: Good! Excited to be here. We love the city, the shows are always good.
Q: Congratulations on the new album. Was it hard to get back into the whole thing after all this time?
A: No, I definitely missed doing it so I was very excited and it all felt very natural. It was weirder to not do it than to do it.
Q: Was there anything in particular that you were afraid of going in?
A: That we wouldn't all fully commit to it and wanted to work for it.
To have a fresh mindset was pretty hard after all the experience.
Q: When you decided to come back and started touring again, how far were you with the record or the idea of a new record?
A: We didn't if we were going to make a record on the first tour, it was step by step process, it wasn't pre-planned.
We took our time and made sure it was all in a good spot.
If the step felt good, that's when we would look at what our next step would be and we really wanted to make sure that everything we did felt 100% okay.
Q: You said you were still in the music industry when you weren't busy with Underoath, what were you doing?
A: I did some writing for people and I did my own record and toured with that. I didn't like the writing for other people as much as I thought.
Q: Was there any material that you already wrote and that is now being used on the new record?
A: Kind of, I did my own record and wrote songs for that and then toured on that for two years and I started writing around when we got back together and two of those songs are on the record. The rest we wrote as a band.
Q: Changing up your sound and your whole belief as a band, it is very brave. Is it something that also impacted your personal beliefs?
A: We weren't affected by the record, the record was affected by us.
Some of us have had different beliefs a long time, even before the break-up.
We stopped being a Christian band even before we broke up, but there wasn't enough press behind it for people to notice and make a big deal out of it. We changed this in 2009, almost 10 years ago so it is very weird for us to see that people are freaking out now.
In an interview I did I said that Christianity was wrong for our band and the outlet named the article something like "Underoath denounces Christianity and says it doesn't belong in music", which is taken out of context to get people to click on it and people were outraged.
The reason it wasn't right for our band was because we couldn't talk about a lot of stuff that was happening in our lives and use it in our music. If it doesn't abide by the rules of your religion, you're out of the band. It made things unhealthy.
We started to live our life with an open mind and we have never been in a better place.
Q: Is it a relief that it's finally out there?
A: Yeah, but we also understand now that people are going to see it black and white either way and things are always going to be taken out of context.
That is the negative side of the internet. It is a judging safety zone. Let's be honest, there is a lot of negativity out there.
We've grown and some people have grown in their faith but we are healthier and happier and progressing.
That we are a Christian band or not does not define us, it is not who we are.
Underoath is so many things, not just a "Christian band" or a "metal band".
Can't we just be a band?
We have always written about life. There was one song that was written about Christianity and that was written by somebody else.
Q: You've played headliner tour dates but also some massive festivals. Do you prefer one or the other?
A: I like both. With a headliner you can do your own thing and everyone knows all the songs but with festivals you get the chance to play for people who might not even know or like you yet and to bring in new people.
Q: What advice would you give to bands who are just starting out?
A: Love what you do. You're going to have great times and bad times, so you have to do it because you love it, otherwise it is going to burn out. The core has to be there.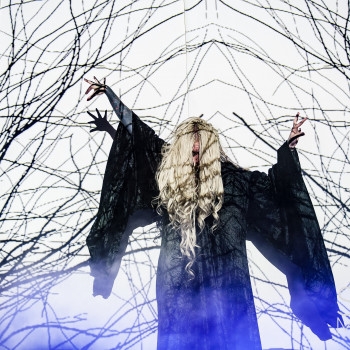 Glenn van den Bosch
16-07-2018 6 mins read
Related Musicians & singers
Natalie Ramos

Music-based Writer

€ 0,05 pm

Asya Kardzhaliyska

trainee optical consultant

€ 0,05 pm

Rosa Todd

Student

€ 0,05 pm

Amy Stevens

Student

€ 0,09 pm

Melanie Gomez

Music Journalist /

€ 0,30 pm
Show all