"Riverdale" Spin-Off Gets First Teaser Trailer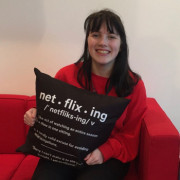 Earlier this year, it was announced that another Archie Comics character, Katy Keene, was getting its own show, broadcasted by The CW Network.
Now, the Riverdale spin-off has gotten its first teaser trailer, in which you can see an adult Josie McCoy (Ashleigh Murray) and main character Katy Keene who is being played by Pretty Little Liars & Truth Or Dare star Lucy Hale.
Jonny Beauchamp and Julia Chan also joined the show and will be playing Jorge/Ginger Lopez, a drag performer who wants to be on Broadway and Pepper Smith, a New York City trendy girl.
Check out the teaser trailer below and let us know what you think on social media or by rating this article below!