Slam Dunk Festival Announces Surprise Guest & Reveals Time Tables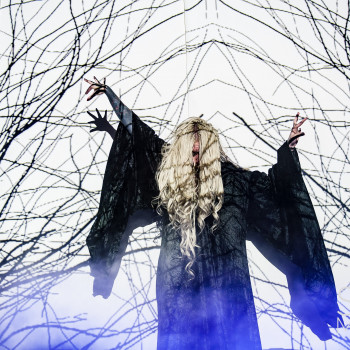 Glenn van den Bosch
23-04-2017 2 mins read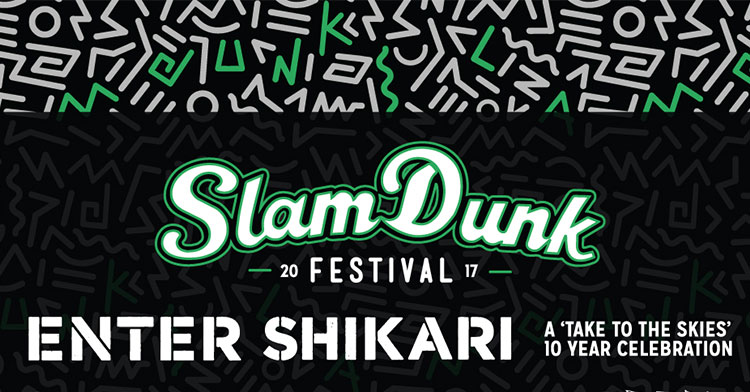 Slam Dunk Festival had one special guest who was yet to be announced for the mainstage.
Bury Tomorrow will be performing on Slam Dunk Festival this May, on the mainstage!
​In addition, Slam Dunk Festival also revealed the time tables for this year's edition.
Check out who will be playing when and how long and start putting your own schedule together!
Jagermeister Stage
Enter Shikari 9:25 – 10:45
Don Broco 8:00 – 8:55
Deaf Havana 6:45 – 7:35
Beartooth 5:40 – 6:20
Bury Tomorrow 4:35 – 5:15
We Are The Ocean 3:30 – 4:10
Crossfaith 2:30 – 3:05
Andrew McMahon In The Wilderness 1:30 – 2:05
Fireball Stage
Bowling For Soup 9:45 – 10:55
Less Than Jake 8:20 – 9:20
Reel Big Fish 6:55 – 7:55
Goldfinger 5:45 – 6:30
Mad Caddies 4:35 – 5:20
Zebrahead 3:30 – 4:10
The Ataris 2:25 – 3:05
Fenix Tx 1:25 – 2:00
Monster Stage
Neck Deep 9:40 – 10:50
The Movielife 8:20 – 9:10
We The Kings 7:05 – 7:55
The Maine 5:50 – 6:40
Cute Is What We Aim For 4:35 – 5:25
WSTR 3:35 – 4:10
Trophy Eyes 2:35 – 3:10
Like Pacific 1:35 – 2:10
The Key Club Stage
Tonight Alive 9:30 – 10:30
Set It Off 8:20 – 9:00
Seaway 7:20 – 7:55
Waterparks 6:20 – 6:55
With Confidence 5:20 – 5:55
Boston Manor 4:20 – 4:55
Black Foxxes 3:25 – 3:55
Decade 2:30 – 3:00
Fort Hope 1:35 – 2:05
Signature Brew Stage
Against Me! 9:45 – 10:45
The Bronx 8:25 – 9:20
Frank Iero & The Patience 7:15 – 8:00
Citizen 6:10 – 6:50
Turnover 5:05 – 5:45
Crime In Stereo 4:05 – 4:40
Milk Teeth 3:10 – 3:40
Sorority Noise 2:15 – 2:45
Puppy 1:20 – 1:50
Impericon Stage
Memphis May Fire 9:50 – 10:50
Madina Lake 8:40 – 9:25
Stray From The Path 7:35 – 8:15
I Prevail 6:30 – 7:10
Counterfeit 5:30 – 6:05
Ice Nine Kills 4:30 – 5:05
Oceans Ate Alaska 3:35 – 4:05
SHVPES 2:40 – 3:10
Too Close To Touch 1:45 – 2:15
Uprawr Stage
Uprawr DJS 5:00 – 11:00
I Am The Avalanche 4:20 – 4:50
Nightmare Of You 3:45 – 4:15
Grumble Bee 3:10 – 3:40
Louise Distras 2:40 – 3:05
The Lion & The Wolf 2:10 – 2:35
Lizzy Farrell 1:40 – 2:05