Songwriting tips and techniques
Ask for the best songwriting tips and techniques from professionals at TheONE.
Do you always think of that one tune you created, but you don't come up with nice lyrics or do you have great lyrics, but you can't come up with the melody? Songwriters at TheONE can teach you everything you need to know when it comes to composing.
You can write together, take lessons to write your own songs or ask the songwriter to come up with something. Making contact is very easy. You find the right songwriter and call directly via the live video connection. The first minute is free and after that, you pay per minute.
Learn the best songwriting techniques by tips from professionals
Songwriting professionals from all over the world signed up at TheONE to help you learn songwriting techniques. Their tips will inspire you and make your songs better.
Since the rise of different talent shows such as Idols and The Voice itself, writing a song has become a hype. Anyone with a little feeling for melody and lyrics can learn to write a song, but it helps if you first know a little bit of the theoretical background on how to compose a song.
Of course, you can learn that by studying for hours on YouTube, but it's faster and more personal via live video calling an experienced songwriter
How do you write a song?
There are different ways to start writing a song and everyone has their own preferences. Many musicians start with the melody, the chords or a combination of these. If you have nice lyrics in mind, then that can be your starting point. Most songwriters will advise you to first work on one of the two and only then combine the text and melody plus the chords.
How to make a catchy melody?
The most important thing about a catchy melody is that it is your own. If it doesn't make you happy, your audience won't care. You want to develop a melody that triggers an emotion because that's what music should do to people.
Songwriting professionals at TheONE can teach you everything you need to know to create a whole song from the beginning of a melody.
How do you add color to your melody?
If you have a basic melody with chords you can add color to your music by adding different instruments. You can do this with real instruments, but also electronically. Musicians always try how far they can go with pitches and instruments.
Sometimes there are surprising effects that you can't imagine beforehand. Every traditional musician still composes their own songs. It's only in recent years that singers have had their songs written. The disadvantage of this is that the color of the music is more difficult to match to your voice. Traditional musicians will always experiment until there is an ideal match between melody and voice.
How to play with words in a song
Being creative and playing with words is something not everyone can do. Yet with the help of songwriting coaches on TheONE, you can achieve a lot. They can teach you the tricks that make your lyrics playful and striking.
Writing a text for your music is also often a lot of experimentation. If a lyric does not trigger an emotion, you know that you have to experiment more.
How do you become a good songwriter?
There are only two ways to become a good professional songwriter. The first is a huge dose of talent and the other is a lot of practice. If you have a lot of talent, the theory of how to make music is less relevant but useful. If you are just starting out, it is advisable to learn from professionals first.
Songwriters on TheONE are there for you to teach you what you don't know yet. They come from all over the world and there is always someone immediately available to share the secrets of the profession with you.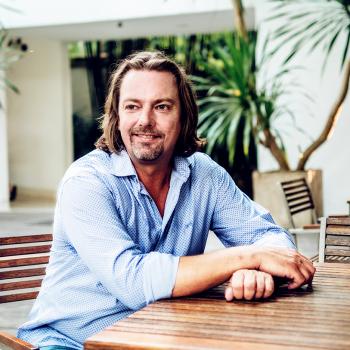 Ben Steenstra
4 mins read
29 song writer teachers available
Alisa Inez

Singer Songwriter

€ 1,47 pm

Matthew Tharappel

Composing

€ 1,20 pm

Danny Duvenhage

Singer/songwriter

€ 0,08 pm

Lauren Burke

Freelance Writer

€ 0,17 pm

Jane Toner

Company Director

€ 0,26 pm

Alessia Labate

Vocalist Songwriter

€ 0,05 pm
Show more