Stone Temple Pilots Announce Anniversary Deluxe Edition Of 'Core'

Stone Temple Pilots have announced a very special and very deluxe 25-year anniversary edition of their record 'Core'. The album 'Core' released back in 1992 and was the debut album of the band. The deluxe anniversary edition will quite huge so let's break it down:
First of all, the deluxe album will release via Rhino Records and can be pre-ordered
here.
The first disc is made up of the originals tracks who have been remastered for this deluxe edition. The second is disc is made up of demo's and b-sides. The third disc is made up of live audio from Stone Temple Pilots back in the good ol' days. The fourth and last disc is a MTV Unplugged performance from back in 1993. Here are all the tracklistings:
Disc One: Original Album Remastered
1. "Dead & Bloated"
2. "Sex Type Thing"
3. "Wicked Garden"
4. "No Memory"
5. "Sin"
6. "Naked Sunday"
7. "Creep"
8. "Piece if Pie"
9. "Plush"
10. "Wet My Bed"
11. "Crackerman"
12. "Where the River Goes"
Disc Two: Demos And B-sides
1. "Only Dying" – Demo *
2. "Wicked Garden" – Demo *
3. "Naked Sunday" – Demo *
4. "Where the River Goes" – Demo *
5. "Dead & Bloated" – Demo *
6. "Sex Type Thing" – Demo *
7. "Sin" – Demo *
8. "Creep" – Demo *
9. "Plush" – Demo *
10. "Sex Type Thing" – Swing Type Version
11. "Plush" – Acoustic Type Version
12. "Creep" – New Album Version
13. "Plush" – Acoustic from MTV Headbanger's Ball (Take 1)
​
Disc Three: Live 1993
Live At Castaic Lake Natural Amphitheater (July 2, 1993)
1. "Crackerman" *
2. "Wicked Garden" *
3. "No Memory" *
4. "Sin" *
5. "Plush" *
6. "Where The River Goes" *
7. "Sex Type Thing" *
8. "Wet My Bed" *
9. "Naked Sunday" *
Live At The Reading Festival (Aug. 27, 1993)
10. "Wicked Garden"
11. "No Memory" *
12. "Sin"
13. "Lounge Fly" *
14. "Dead & Bloated"
15. "Sex Type Thing"
16. "Naked Sunday"*
Disc Four: MTV Unplugged (November 17, 1993)
1. "Crackerman"
2. "Creep" *
3. "Andy Warhol"
4. "Plush" *
5. "Big Empty" *
6. "Wicked Garden" *
7. "Sex Type Thing" *​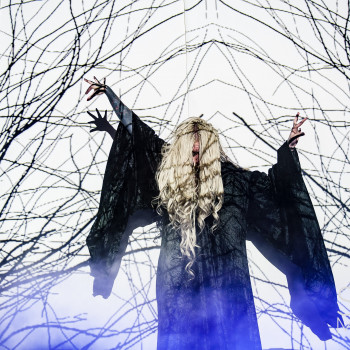 Glenn van den Bosch
26-07-2017 2 mins read
Related Musicians & singers
Natalie Ramos

Music-based Writer

€ 0,05 pm

Paige Bower

I am at college

€ 0,06 pm

Núria Pedrós Peró

Writer

€ 0,08 pm

Catalina Soboredo

Future economist.

€ 0,05 pm

Asya Kardzhaliyska

trainee optical consultant

€ 0,05 pm
Show all