"Stranger Things" Reportedly Started Filming Season 4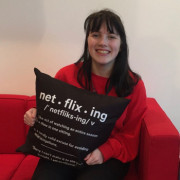 The cast of "Stranger Things" has reportedly started filming season 4.
Reddit user ChihuahuaWithBoombox has posted on the platform that the cast has been spotted filming near the fan's brother's house in Georgia, USA.
Chief Hopper's Blazer was spotted on the set too.
No official information has been released yet, but stay tuned for more information (hopefully) soon!