Tales From The Clique: Why The UK Loves Twenty One Pilots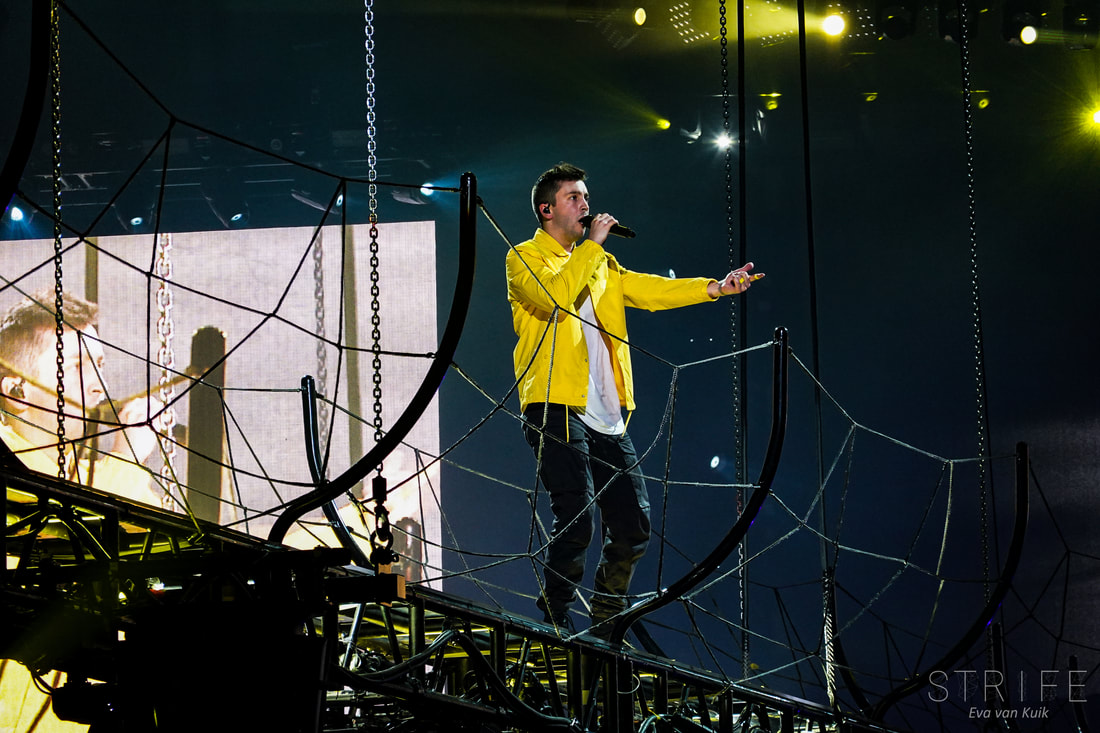 Near the end of their successful Bandito Tour, it seems the whole world has been falling in love with the undefinable, genre-bending, emotionally relatable music of Ohio duo Twenty One Pilots. From America to Canada to Europe, they recently travelled through the United Kingdom and Ireland and after nearly six months since their comeback show, entitled "A Complete Diversion" in Brixton, they had returned to London for a three-night stint at the SSE Arena in Wembley.

I managed to grab a handful of different people who were attending the London gigs. Perhaps one, or two, or all three! I asked them a few questions about their favourite band and got a quick insight on their thoughts and opinions, as well as their personal tales on how they came into the fandom.

London
If there is anything we as a fandom learnt over these three days, it's that the Pilots do have a soft spot for the English capital. Describing it as a "second home" to them, it shows that both Tyler Joseph and Josh Dun hold it to great importance in their careers.
I asked a few people what they believed made London such a special place to a band such as Twenty One Pilots..
"I think there's many reasons why the boys adore London so much…London is such a diverse city with so many different people and cultures blended together to make one. Also with the boys having their own little history playing in London for so long…I think London has become a second home to them over the past few years."
Kylie, London

"I think that Tyler and Josh have a lot of history with London and they have always said that London feels like home to them. In my opinion, the London shows always bring to much more energy…having three sold out dates really emphasises how much we love having them in the UK."
Lauren, 22, Reading

"I think maybe because they have played a lot of their early shows here when they were a band just coming up. If you're a fairly unknown band from the US, you'd probably end up just playing London rather than going up north…it's a reminder of how far they've come and how well they've done."
Zac, 29, Manchester

"I'm not sure what makes it so special to them, but I'm glad it is."
Jess, 15, West Sussex

"London is definitely a big city – well, it is in regards to the amount of people there – and it's where most of the larger venues are. I think they should've played The O2 or maybe even the Olympic Stadium…I wouldn't put it past them to sell out a stadium."
Leo, 17, Essex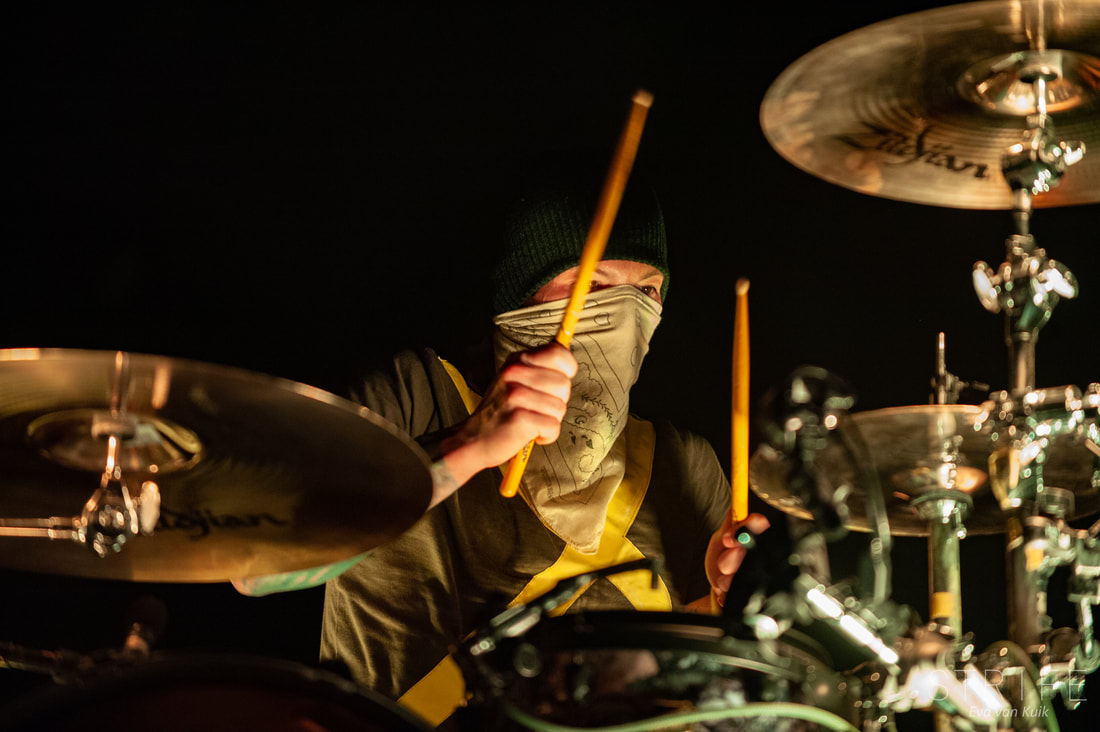 Fandom

So there is no doubt there is a very dedicated fanbase around London for the Pilots. The fandom alone is one of the largest right now, and one of the most well-known – and I don't mean just for sticking yellow tape on themselves in the last year.

The fandom, known simply as the Clique, are one of the most dedicated I and many others have ever seen. Like Directioners before them, they are a fandom that break all boundaries people would believe are held as such. There are people who were camping outside and queueing around venues for over 48 hours before the first night in London on 7
th
March – when the Pilots were still performing in Manchester! Strangers quickly became friends; they shared pillows and blankets to survive the cold nights; put money towards large orders for food to stay strong on the streets. Every night was a massive sleepover for these fans, coming together and having fun with their shared passion for the music.

I asked these fans what the Pilots meant to them, in as little or as much detail as they can give. The answers were very touching.
"Home. They're a feeling of comfort and safety. When I'm feeling my lowest, they're there. When I'm feeling my best, they are there. No matter what, they will always be there."
Laural, 17, Manchester

"They make me want to live. I don't know what else to say. Seeing them live makes me feel happy to be here and listening to them makes me feel at ease."
Macy, 16, London

"Twenty One Pilots mean a lot to me in a way I can't seem to explain – they have helped me vocalise a lot of what I've left. Twenty One Pilots is those emotions that we should hold onto to be able keep pushing forward…they are so much more than their music."
Ender, 17, London

"They are a movement within a band and their songs explain a lot of feelings involved in mental health."
Robyn, 17, London

"Twenty One Pilots mean everything to me…they are my motivation to keep going, even when times get rough. They have given me a family, a support group and a community of people who will always look out for each other."
Kylie, London
Welcome to the Clique

Every person in that venue has a story. They each have their histories of getting into the band and coming into the Clique, and as important as it is to them, they wouldn't dare forget their origins.

So what led to these people lining up, donning their camouflage costumes, sticking yellow tape on their shoulders, arms, chests and legs? No two stories are the same – trust me.
"I heard 'Stressed Out' on the radio loads. And 'Heathens'. And obviously, I'd heard and seen everyone talking about the band on my social media. It was honestly driving me insane because I couldn't get away from the band and those songs. I made this decision that I didn't like them...but then my aunt played me the whole '
Blurryface
' album one night and after listening to more of their songs, I actually couldn't help myself and I fell for them pretty much straightaway after that."
Zac, 29, Manchester

"My friend forced me to sit down at a Christmas party one year in the bathroom and made me listen to 'Migraine' while yelling, "Listen to the lyrics" as me."
Robyn, 17, London

"I think I got into them because my friend was singing, "And the window still looks really nice, right?" And I was like, what does that mean? And listened to the song and I liked it, so I listened to more."
Jess, 15, West Sussex

"During the promo of their '
Blurryface
' album at the end of 2015, yet oddly 'Implicit Demand For Proof' was the first song I had heard of theirs – I remember using the long piano intro for one of my media projects! If I am completely honest, I don't completely associate myself with the Clique…I enjoy their music, I'm just not necessarily someone who'd camp for one of their shows."
Leo, 17, Essex

"I first found 'Car Radio' on Vine in 2014. I didn't start listening to them properly until after '
Blurryface
' got released because another artist I liked posted about it so I thought I'd check it out and I loved it."
Macy, 16, London
As you can see from the people who were kind enough to share their stories with me, there is a slight diversity in where these fans are travelling from. Keep in mind, I didn't talk to everyone! But I promise you, there were people coming from all corners of the planet to London to see this talented twosome.

There is no stopping the Clique when they wish to follow the guys on tour. Most of them have probably saved up a good few pretty pennies for when they announced this tour to get to as many dates as they can – and I don't just mean within the UK. Most UK fans have also travelled abroad around Europe and America to see the band in action – and in all honesty, if that's what they want to do, they should do it! It's all about living their best Clique life!

Over the years, many of us have managed to head to a good number of gigs, both locally and internationally. Some of us have gone into the double-digits, when others are brand new to the live experience of the Pilots on this very tour.
When I asked if people have seen the band before, and if so, how many times, I noticed one detail that kept coming up…
"Yes, I saw them at Alexandra Palace on 13
th
November 2016. It was the first time I had seen them as I couldn't go see them at Reading Festival or when they played the Bar Fly. Then I went to
A Complete Diversion
in Brixton in 2018, which was the best night ever because you were in a room full of people that stayed during the hiatus and you could feel the buzz of excitement."
Lauren, 22, Reading

"Yes! Before this tour, I'd only seen them three times: at Alexandra Palace twice in 2016 and
A Complete Diversion
last year."
Kylie, London

"I had only seen them once before the Bandito Tour – I saw them at
A Complete Diversion
and was the best experience of my life."
Ender, 17, London

"Twice before this tour. Ally Pally and
A Complete Diversion
."
Laural, 17, Manchester

"Before this tour, I'd only seen them once – at the
A Complete Diversion
show last year. I was pretty late to the band."
Zac, 29, Manchester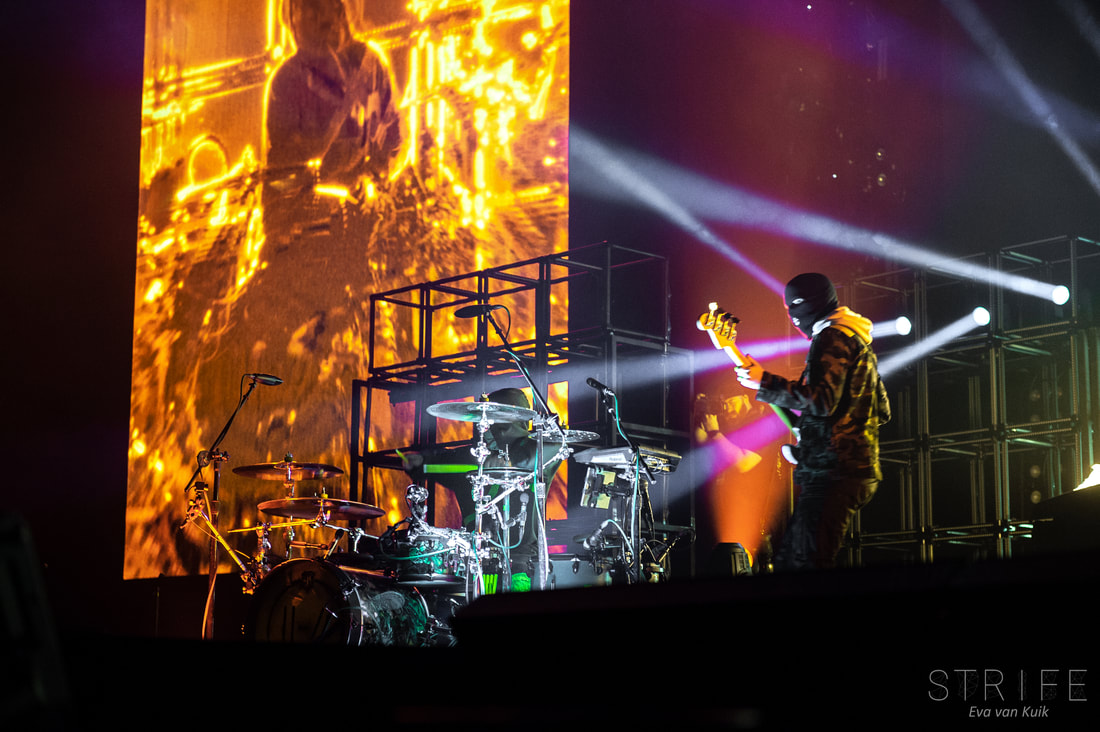 I'm a Bandito
A lot of UK fans got their first taste of this new yellow-taped era through the one-off
A Complete Diversion
gig in Brixton, which many of them would happily confess to attending, but where would they now be hitting on the Bandito Tour?
"I did the first and second night of the London shows and went to two signings. First night was standing and the second night was seated. It was the most emotional two days ever!"
Lauren, 22, Reading
"Yes, I did six dates this tour (Oslo, Italy, Manchester and all three London shows). Travelling for them is amazing and something I'm definitely doing a lot more in the coming years."
Kylie, London
"I have seen them once; during the first night of the London shows, and not going to see them again."
Ender, 17, London
"Two: Manchester and night 3 of London."
Laural, 17, Manchester
"Five in total. Belfast, Manchester, and the three London dates."
Zac, 29, Manchester
Even within five short answers, there is a variety you can see in how far these fans may go to see this band as many times as possible. From attending all three nights at the same venue to travelling out to Europe to see them, there is no lying when someone says the Clique will go to such unbelievable lengths to see the guys and enjoy themselves. I guarantee you that we are living our best lives; do not be concerned. We are loving life.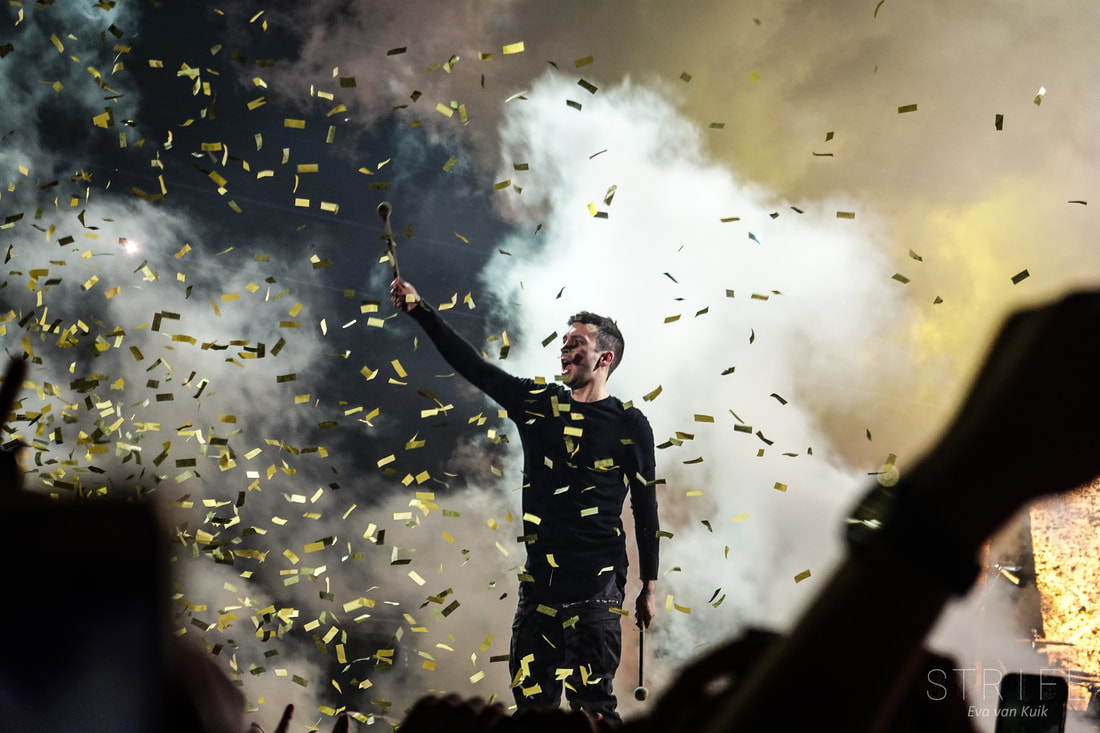 Favourites
After ages of thinking and reminiscing with the fans, I asked every person who I talked to about their favourite songs, albums, and overall eras of the Pilots, with reasoning if they can give some to me. Sometimes we can tell a lot about a fan with their favourites, and we can easily make new friends from favourites.
Favourite songs?
​
"My top five songs are probably 'March To The Sea', 'Cut My Lip', 'A Car, A Torch, A Death', 'Glowing Eyes' and maybe 'Ode To Sleep'."
Macy, 16, London
"I can't pick just one song, so from each album, 'Anathema' ('
Regional At Best
'), 'Taxi Cab' and 'Fall Away' ('
Self-Titled
'), 'Forest' and 'Trees' ('
Vessel
'), 'Hometown' ('
Blurryface
'), and 'Bandito' ('
Trench
'). But then the songs that mean a lot to me are 'Legend' and 'Leave The City', I cry every time I hear them."
Lauren, 22, Reading
"'Smithereens', 'Fall Away', 'Holding On To You', 'Cut My Lip', 'Ode To Sleep', there's so many."
Jess, 15, West Sussex
"My top three songs are 'Trees', 'Guns For Hands' and 'My Blood', hands down."
Kylie, London
"'Taxi Cab' and 'Holding On To You'."
Robyn, 17, London
"My favourite song for this moment at least is 'My Blood'."
Ender, 17, London
"I'll go for my favourite songs off each album: 'Clear', 'Taxi Cab', 'Car Radio', 'Lane Boy', 'Bandito'. That list has changed since tour because 'Bandito' and 'Car Radio' were so special to me live, but honourable mention to 'Pet Cheetah' which is a banger in the pit."
Zac, 29, Manchester
"'Doubt', 'Cut My Lip', 'The Hype', 'Lovely', 'Johnny Boy', 'Be Concerned'."
Laural, 17, Manchester
​
"I can just about narrow it down to four: I'd say 'Morph', 'Levitate', 'Not Today'; and last but not least, I'm gonna go for 'Kitchen Sink' – the whole story behind it and the relevance to the band's logo is really moving, yet also sad."
Leo, 17, Essex
Favourite album?
​

"My favourite album is '

Self-Titled

'."


Macy, 16, London
​

"I appreciate all the albums differently but the '

Vessel

' album will forever be my favourite, it means so much to me, I can't even find the words."




Lauren, 22, Reading

"My favourite album at the moment is '

Trench

', but it changes often."




Jess, 15, West Sussex

"My favourite album is probably '

Trench

'."




Kylie, London

"'

Vessel

'."




Robyn, 17, London

"My favourite album is '

Vessel

'."




Ender, 17, London

"The one they're currently working on that they haven't put out yet. From what they're said about it, it's going to be the culmination of everything they've been building up to with '

Blurryface

' and then '

Trench

'…From the released albums though, '

Trench

' is my favourite."




Zac, 29, Manchester

"'

Vessel

'."




Laural, 17, Manchester

"Favourite album? I'm gonna say '

Vessel

' – '

Trench

' is a close second. I guess it's the fact that with '

Vessel

', they defined their sound for the record label…Without this album, maybe they wouldn't be where they are now?"




Leo, 17, Essex

​

Favourite era?
​

"I guess my favourite era would be the '

Blurryface

' era because that's when I first got into them, so it'll always be special to me."




Macy, 16, London

"I think the '

Blurryface

' era was my favourite just because this is when a lot of people started to discover Twenty One Pilots, after 'Stressed Out' was released. My favourite part about it was the excitement of the shows and all the old songs they played. Oh, and you can't forget about those red suits."




Lauren, 22, Reading

"I think my favourite era was '

Blurryface

', but also this one because it was my first concert or their that I've been to."




Jess, 15, West Sussex

"My favourite era is probably '

Trench

', I think the thought that went into it is just incomparable to any other, there's probably so many Easter eggs we're yet to discover too! I believe Twenty One Pilots are only getting better and improving and maturing lyrically and musically, so it's hard for their latest one to not always be my favourite."




Kylie, London

"I'm liking '

Trench

' and the idea of the banditos a lot."




Robyn, 17, London

"My favourite era is this one – the '

Trench

' era. I have never felt more connected to people in my life thanks to it."




Ender, 17, London

"Gonna have to say '

Trench

' era, because that's the only one I've officially been a part of. I missed '

Blurryface

' era by a whisker or so. It was a great look though. I'm also extremely excited to see what the next era look will be, and what the next colour will be."




Zac, 29, Manchester

"'

Trench

'!"


Laural, 17, Manchester
​

"For me, it's between '

Trench

' and '

Blurryface

' – but I think '

Blurryface

' is going to win this one. It's the most prominent era that I know – but then again, '

Trench

' is somewhat a new era and we still have a lot more to come, I think. The whole mental battle with Blurryface was artistic and empowering, and the cryptic ending of the era was so intriguing."




Leo, 17, Essex

​
Conclusion
Conclusion? There is no conclusion on this. There's no overall answer to what makes Twenty One Pilots so important to their fandom; we all have our own answers, reasons, stories and tales of survival and strength.
We are as different as human beings can be, even within this miniscule subculture of ours. We came into the fandom differently; we have different favourite songs and albums; we first saw the band at different shows. I guess if you want to put a message to this whole piece, it is that you cannot sum up a fandom with generalised phrasing and beliefs and ideas.
It's never true.
The Clique are a wonderful collective of thousands, perhaps millions of people of different ages, genders, beliefs, ethnicities, and we are all united with love and peace and acceptance for the world. And the Pilots are to thank.
​
Here's to more tales from the Clique in the future.

Written by Jo Cosgrove
Photos by Eva van Kuik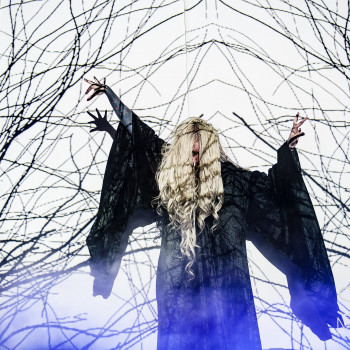 Glenn van den Bosch
17-03-2019 26 mins read
Related Musicians & singers
Núria Pedrós Peró

Writer

€ 0,08 pm

Paige Bower

I am at college

€ 0,06 pm

Natalie Ramos

Photographer/Writer

€ 0,05 pm

Catalina Soboredo

Future economist.

€ 0,05 pm

Asya Kardzhaliyska

trainee optical consultant

€ 0,05 pm
Show all