Taylor Swift And Ticketmaster's Sales Plan Is Basically A Scam. Here's Why!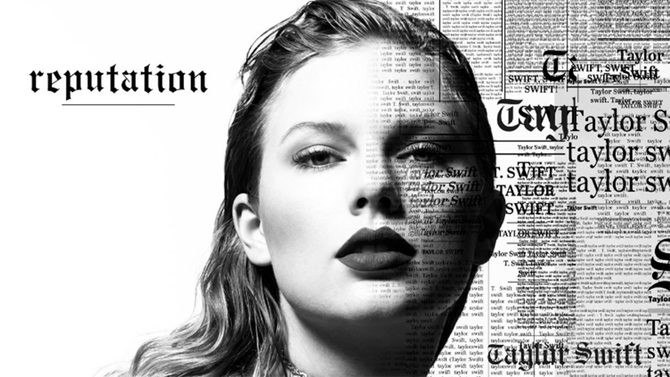 After a music hiatus and a social media blackout, pop sensation Taylor Swift is back with the announcement of her upcoming album 'Reputation' and lead single 'Look What You Made Me Do.' To celebrate this new era, Swift has added new merchandise to her online store and has partnered up with Ticketmaster to promote an upcoming tour, however there is a catch and you're not going to like this!

Swift will be using Ticketmaster's Verified Fan program, a system designed to decrease the amount of scammers and flippers who gain access to tickets. The aim of this is for a prospective ticket buyer to register on Ticketmaster where they will later be sent a code when tickets go on sale, allowing them to get first access.

At first glance, this seems like fantastic news for Taylor Swift fans, but (and if news seems too good to be true, there's always a but, isn't there?) the partnership Swift and Ticketmaster have, is a little different than what we've just discussed...

Fans will still pre-register to be sent a code they can use to secure their tickets, but after that point, they'll be able to participate in "boost activities" to "improve their place in line."

Basically, this means, fans get to participate in a game where registered buyers can bump up their place in line to receive a code by doing activities such as posting about Swift's upcoming album on their social media or joining Swift's mailing list, offering a small boost.

So, then how to you get a high boost?

To obtain the biggest boost possible, all you have to do is purchase some Taylor Swift merchandise, including purchasing the album up to THIRTEEN times (from 13 different retailers), or buy official 'Reputation' merchandise (come on, you know you want to spend $60 on a 24 karat gold-plated snake ring, or $75 on a plain-black hoodie with a snake and Swift's name on it).

So, what does all this get you (other than a ring, a hoodie, and 13 copies of 'Reputation')? What will you even do with 13 copies of an album? Let's hope your friends and family like blasting Taylor Swift in their cars!

Your boosts allegedly push you forward in line, with the Verified Activity Meter showing you whether you sit in at 'wait list' or 'priority'. However, if you look closely, you'll find that even boost activities guarantee you very little as your standing may change as more fans join the line and participate in boost activities. Prepare for the Hunger Games, Swift style!

It appears to be that whoever has the most money will get first access to Taylor Swift tickets, and this is something we are strongly against, because let's be honest, it's messed up and unfair.

Even if you register for tickets, there may be a little to no chance you'll be getting the code if you're not regularly engaging in boost activities. If you don't have a large social media presence and are running tight on cash, then forget your tickets!
​
If that's your case, don't entirely stress if you don't have the means to get a priority ticket, as you have the option to wait until the general public tickets are released. However, coming from someone who has been to four Taylor Swift concerts, you'll want the option to try for both ticket releases as her tickets sell out Swiftly! (pun intended).

There's no gain for fans at all. Even if you spend hundreds of dollars on merchandise and hours promoting the album on social media, you'll still have to then spend further money on an actual concert ticket, which has in the past seen to be $600 for a mosh pit ticket, and $400 for a VIP ticket, where you don't even get to meet Taylor!

The only people who gain are Swift and her team as merchandise sales increase and album sales boost in an attempt to become the highest selling album.

And honestly, this is pointless. Yes it will limit the amount of scammers as they won't bother with purchasing merchandise, but further disadvantages fans. I'd rather pay that extra money for a ticket selling above retail price than spend hundreds of dollars on merchandise, then even more money on a ticket.
​
The promotional video below makes this whole activity seem fun... but is it? Or is it just extra stress and a whole new level of unfairness? Please let us know what you think of this all. Are fans being scammed? Will this effect your eagerness to grab tickets to see Swift perform her upcoming album live?

Written by Brooke Gibbs

Popular articles
Show more
Latest Articles
Show more
Instant contact with Musicians & singers
Music
I'm the ONE
who loves music!
Retail
I'm the ONE
who goes to every concert I can.
Writer, Music Lover
I'm the ONE
who loves My Chemical Romance, fiction, grammar, and being a friend.
Photographer, editor, writer & entrepeneur
I'm the ONE
Passionate and knowledgeable in anything music related!
Student
I'm the ONE
you can find crying at a gig